Introduction
Here are 24 Instagram post ideas that can help people increase their followers and boost sales. If you want your Instagram marketing efforts to be successful, try using some of these strategies. Then tweak them to suit your social media aims and message preferences.
If you have compelling content to share on Instagram, it remains one of the best places to reach your target audience online.
Instagram's coolness has not yet faded among the millennial generation. Studies have shown that its users like it more than competing services like TikTok.
Nearly 90% of Instagram users indicate they follow at least one company, giving them an excellent opportunity to interact with their followers and attract new consumers.
Since the average time spent by an adult on Instagram is approximately 30 minutes per day, you'll need to develop some inventive Instagram posts to keep your followers interested.
There is a lot of cash to be made by Instagram celebrities in these areas. Working on joint promotions and affiliate marketing with well-known businesses may provide significant profits. If executed well, it may lead to a career as an influencer.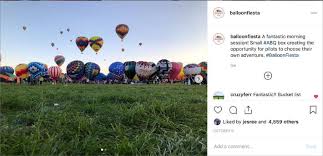 A promotional post with 50,000 likes and shares might net you around $200. You may earn a lot of money for every post if you become a mega-influencer with hundreds of thousands of followers. Exactly how, therefore, can you develop? Extremely many influential people vie for the same audience's attention. To your knowledge, more than a billion people are currently using Instagram. Instagram influencers are in great demand, but you'll need a lot of imagination to stand out from the crowd and become one of them.
DO an # AskMEAnything (AMA) Post
Influencers enjoy this innovative Instagram post idea since it often receives a lot of likes and comments. It's a means for others interested in what you're doing to discover you.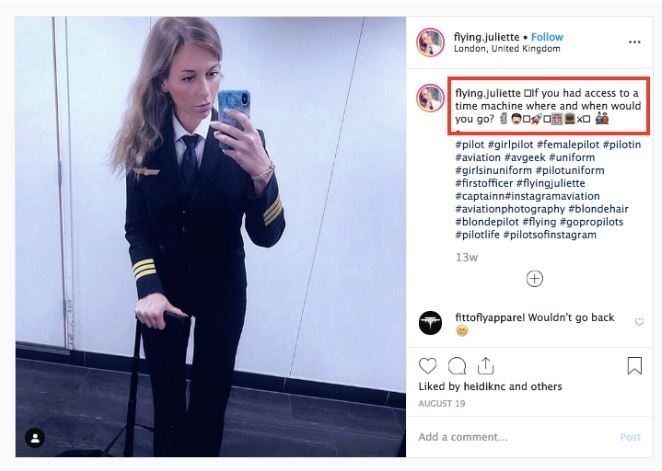 Using the hashtag "#askmeanyhting," micro-influencer @pilot.juliette received a lot of likes, comments, and shares for this sample post. What is your secret? First, consider the questions and curiosities your target demographic may have about you. A pilot by profession, the Instagram star in question cited above, was prompted to inquire about possible vacation spots.
Those who follow you as a fitness influencer may be interested in hearing about your morning rituals or your preferred way to unwind after a workout. Your fans are probably curious about yours. Use your imagination, and remember to respond to the comments.
To increase interaction with your content, ask your followers questions.
It's possible that asking the correct questions can inspire you to create brand-new products or pieces of content down the road.
Show some Love With User-generated Posts (Best Instagram Post Ideas)
User-generated material may be a powerful tool to increase interaction and demonstrate your appreciation for your audience. Also, this is a simple article, which is doable for the days you don't feel like making a video or any other time-consuming material.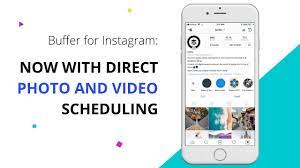 Photos shot with an iPhone and submitted to Apple with the hashtag #ShotOnAnIphone are featured on the company's official Instagram account. Having your followers participate boosts your social media presence and builds brand loyalty.
Few influential people, however, make this effort. I don't see why not. When you engage your audience with genuine affection, they will spread the word about your page to their friends, families, and coworkers and boost engagements, even with random people they meet at the bar.
Never Forget To Leverage Daily Hashtags
This may sound like a no-brainer for Instagram content, but you'd be amazed at how many celebrities forget the basics after they have a following.
#TuesdayTips
#WednesdayMotion
#TBT
#TGIF
This post from micro-influencer @hehehijee is a terrific, genuine example of how to utilize the typical hashtag #TGIF.
There's no denying the popularity of these short daily hashtag affirmations. You could even find that they fall slightly short of your Instagram profile's requirements. Don't underestimate the influence even hashtags used by the masses may have.
Using a different hashtag daily is to get people talking about you naturally or amusingly. Either you're trying to wow others with your insane imagination, or you want to connect with them on a very individual level.
However, the most crucial thing I create video content for maximum creativity is to keep up the #hashtag routine every day!
Create Video Content For Maximum Creativity
Instagram celebrities should prioritize producing video content for many reasons. For starters, it's an excellent strategy for increasing participation. Why? Instagrammers, and people in general, can't get enough moving pictures.
There's a good reason why YouTube is the second most popular search engine behind. The second reason is that companies are interested in using video to advertise their wares. In particular, the most successful firms have invested in video content, conducted consumer research, and understood its value. Google
Having a lot of videos in your Instagram feed is essential if you want to attract companies and be paid for promotion posts.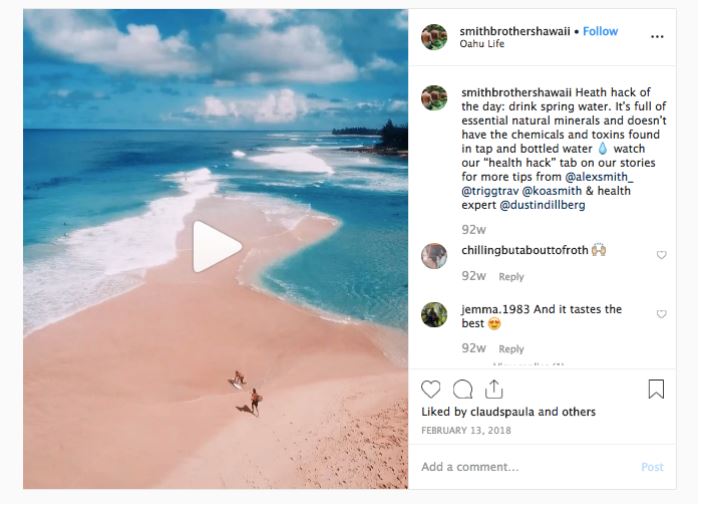 This short and inventive film was produced by micro-influencer @Smithsbrothershawaii. These Instagram celebrities often post many videos on their profile. The promos will likely start soon since they have just under 10,000 followers. Now, you should know that you may begin to make Instagram videos without a drone, an expensive camera, a microphone, etc. To connect with your audience and get new followers, it's essential to utilize your phone.
Share your Valued With Instagram Users Worldwide
People from all walks of life and all corners of the globe want your opinion as an influencer on anything from where to go to which businesses to try to which applications to download.
Sharing your knowledge with your followers on Instagram in a non-promotional way is one way to be creative with your posts. How micro-influencer @samanthakozuch explains in detail how anybody may succeed in the competitive world of social media.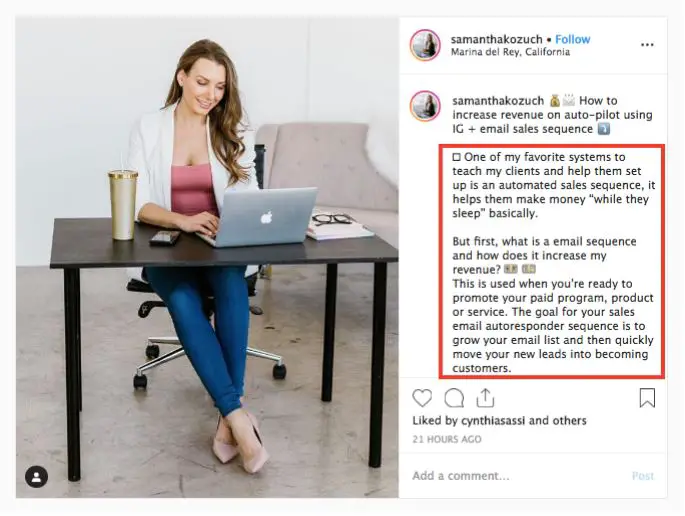 This article provides a glimpse into the world of email marketing and the initial actions that her readers and prospective followers may take to join her on her path to success.
This is the goal you should strive towards whenever you share information with others, whether it be marketing tips or how you start your day. But make sure it's something you can defend since you'll likely receive questions from your followers and will have to address them.
Interview Someone Your Audience FindsInteresting
Posts, including interviews on Instagram, are imaginative. Both celebrities and regular people on Instagram find them to be quite appealing. The fact that it will be a video is one of the best features of this imaginative Instagram post. Yes, this fits the bill for the required presence of video material.
The interview allows you to generate and distribute engaging material. The publicity will be good for both of you. The interview post has additional value since it provides content that Instagram users, particularly your target demographic, desire to read.
Little snippets of other people's lives are pretty popular. Which individuals do you seek out for an interview? If you want to know, just ask your target demographic. This may be a pre-post to increase interaction with the main content.
The above is an excellent example of an interview tailored to @mattandersonintl's Instagram following.
How should an interview be conducted? Establish who your target demographic would want to see interviewed first. The next step is to provide your candidate with a list of questions from which they may prepare. You would then do the interview, fine-tune it as necessary, and publish it.
Add a Call to Action
You are making the most of the limited real estate in your Instagram Bio using a service like Linktree or Linkin. Bio is a must. You may add links to your leading site, social network profiles, blog, or wherever else you choose on these platforms.
Lucy and Yak, an online retailer of women's apparel, use Linktree to link its Instagram feed to its website, ongoing contests, Depop profile, and sizing guides.
Use Insta Story Highlights Another as Another of Your Bio
Using your Instagram story highlights as a location to keep essential information and show off your personality more extensively is a fantastic cheat method of adding space and content to your bio.
Using consistent cover graphics for all of your highlights will increase their impact. Thebodyahomeforlove did a fantastic job creating clean, understated covers that perfectly complement the highlights inside the album. It's well-organized and straightforward to use, and it integrates seamlessly with the bio to provide any further detail with a single click.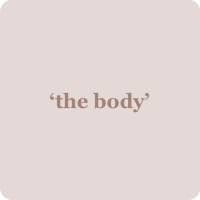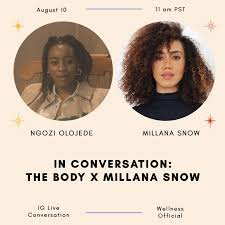 Use Instagram Stories
Instagram stories are temporary post types that disappear after 24 hours. Stories are distinct from the main feed and provide a place for users to share random snippets of their daily lives. You may increase the visibility of your content by sharing updates of your most recent pieces in the main feed in the form of stories. Here are some suggestions for Instagram stories that are sure to increase your audience:
Go Live
If you're launching a new product or undertaking and want instant feedback from your audience, going live is the way to go. Users may pose queries in real time, and you'll be able to view the answers immediately.
Use Instagram Stories is a good idea to update your Instagram stories whenever you add a new picture to your feed, as this will guarantee that your material is seen by every one of your followers, not just the ones who see your posts in their news feeds.
Offer a Sneak Peak
Get people excited about your new content or forthcoming projects by giving them a sneak preview. Create buzz among your audience by teasing them with upcoming, intriguing news; they'll be eager to check back for the full reveal.
Countdown to Something Exciting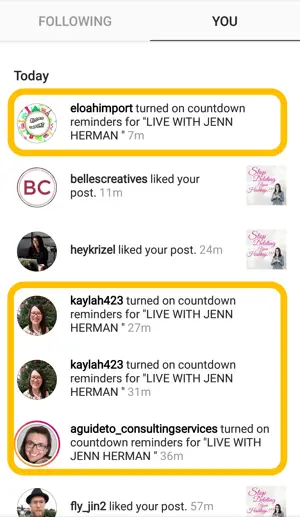 Using the countdown sticker in stories allows you and your users to countdown together in real-time, which is a terrific way to generate excitement about a new project or event.
Create a Story Storm
Considering that each Instagram story only lasts 15 seconds, users often share just the most essential information. Try whipping up a tale hurricane if you need to convey more. This is a series of linked short tales that explore the same theme. You may spread out the information you provide through tale storms while ensuring that each story stands out and is simple to read.
Use Instagram Stories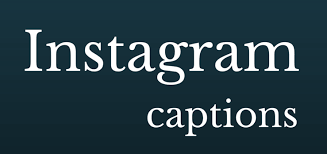 Captions are still significant, even if Instagram is primarily a visual medium. Instagram captions have a maximum character limit of 2,200, giving you plenty of room to express yourself. I recommend being succinct until you have anything more substantial to add and maintaining that tone across all your updates.
The first two lines of an Instagram caption are the most crucial since they are the only ones that appear in the feed without the user needing to tap to see more. Start your caption with something interesting to persuade people to keep reading. As people often skim captions, it's best to include the most crucial information at the top.
Here's a Quick Checklist for Creating Consistently Great Instagram Captions:
Use the opening sentence effectively by putting the most crucial information right at the beginning, where the reader can quickly scan it.
Try asking a question or making a statement that invites readers to respond to your work.
Provide something of value, whether it's a helpful hint, a story from your own experience, or just an amusing aside. If you want people to read your caption, you need to give them a reason.
Don't sound like a robot when you write; use human language instead. Communicate in a way that shows off your warm nature.
Collaborate with other Influencers
It may be via an interview, or it could be through a takeover (on which more below!). Connecting with other leaders in your field and working together to expand your reach is a powerful strategy. Competitions incentivize viewers to follow numerous accounts and share the post to their stories or feed are a great way to increase interaction and build your following. They're also a lot of fun for your viewers.
Orchestrate a Takeover
Plan a period when an influencer or representative of a brand will temporarily assume control of another account and post content on its behalf. This might be anybody from a famous person to an influencer to a part of the team working behind the scenes, but they should always be relevant to the channels they are linked with. Takeovers are particularly well-received since they allow for the convergence of two channels and the creation of brand-new, intriguing programming. Takeovers are a fantastic method for expanding your brand's exposure.
Invite Your Audience to Share Similar Content
To increase interaction, consider wearing a different wardrobe or trying a new cosmetics look and then encouraging your followers to do the same. Insist that they tag you in posts comparing the two appearances. You may do the opposite by writing about how you copied a celebrity or influential person's appearance and organized them in the center. Doing so improves your visibility in the other person's search results.
Run a Competition involving People Posting/Tagging you in their Stories
You may team up with another blogger to host a giveaway or contest. You may need an expo. Audiences will be more likely to follow both accounts, share the post on their primary feeds or stories, and tag several friends if there is a healthy rivalry. This boosts participation in a wide range of areas. The promise of a reward—a product, an event, or even a shoutout—can be a powerful incentive to gain viewers' attention. Mentally expand your audience and interest by doing this together.
Instagram Reels is a platform to share and watch short films (often 15 seconds or less), much like the popular app TikTok. Videos uploaded to Reels may be saved for later viewing on the Explore page, increasing the likelihood that a wider audience than regular postings will see your brand.
Reels might be a terrific location to share your TikToks with a broader audience if you also use Reels. Cross-posting is an excellent technique to increase interaction on several channels.
Post a Tutorial
Sharing helpful guides and tutorials is an excellent approach to keeping your audience interested and engaged. Instagram's picture, video, reel, and story formats are all ideal locations to provide helpful hints and instruction to your audience on a wide variety of topics.
For instance, almost a quarter of a million people saw this informative lesson on how to do a ponytail.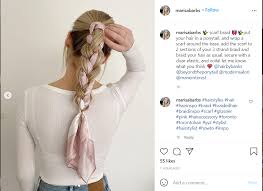 Jump on a Trending Challenge
Have some laughs and keep up with the times by taking on a challenge. A few years ago, the dummy and ice bucket challenges were entertaining ways to bring attention to ALS.
Don't do anything crazy or risky, but feel free to join in on the latest cosmetic challenges, dancing crazes, and other viral entertainment.
Celebrate Random Holidays
Creating amusing, offbeat material by focusing on a random holiday is simple. Take a look at this list of joyful occasions that may, with little preparation, inspire charming and unique Instagram pictures.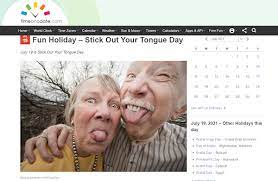 Outlook
24 Instagram Ideas mentioned in this article can also help people by increasing their followers on Instagram and boosting engagement. Suppose you want to expand the marketing effort to be successful.
In that case, you can also learn and follow all these 24 ideas of articles like (DO an # AskMEAnything (AMA) Post, Show some Love With User-generated Posts, Never Forget To Leverage Daily Hashtags, Create Video Content For Maximum creativity, Share your Valued With Instagram Users Worldwide, Interview Someone Your Audience FindsInteresting, Add a Call to Action, Use Insta Story Highlights Another as Another of Your Bio, Use Instagram Stories, Use Instagram Stories, Go live, Use Instagram Stories, Countdown to Something Exiting, Try Instagram Reels on for Size), etc. After learning all the s4 ideas, you may be able to boost engagements and also increase their followers on Instagram.