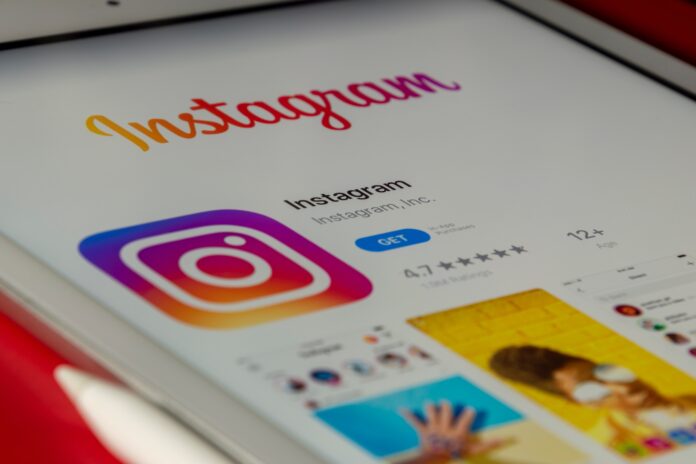 The term "Instagram takeover" refers to the temporary taking over of another user's account by an interested third party (usually a day). They might accomplish this by uploading photos or by forming a relationship with a company to enable cross-promotion or cooperation.
There are a wide variety of Instagram takeovers, each with its own specific mechanics. At times, companies do takeovers to raise brand recognition. On the other hand, some are designed to spread excitement about an upcoming event or celebration.
It's not only famous people, bloggers, and influencers who can employ a social media takeover; brands can too. A quick Google search will reveal several examples of effective Instagram takeovers.
The success of Instagram takeovers may be attributed to a number of factors. First, they provide a platform for businesses to demonstrate their dedication to their clientele and the quality of their products. Brands aim to demonstrate their concern for and empathy for their consumers by addressing the challenges they face on a daily basis.
People respond positively to takeovers because they make them feel like they're part of something unique. Someone else posting a photo of you makes you feel special and distinct.
A partial takeover, of an Instagram account might be helpful if the user is reluctant to give up their email address. A visitor may give you articles, videos, or anything else they think would be appropriate for your page, and you can publish them anytime you please.
Full Takeover, One Instagram takeover strategy that may be more successful than another is a complete takeover, which takes over the account's whole set of permissions and settings. If you want to expand the number of people who see your brand's promotional content on Instagram Live, you may let your visitors utilise it for that reason. Temporary passwords are one approach to bypass security concerns.
Ways to organise an effective Instagram takeover: Step by Step Guide
Opportunities for Instagram takeovers may be found most effectively via informal networking. Talk to someone you know who has a significant fan base to see if they want to work on a project together.
Influencers often provide their followings to companies for free, so it's in the brand's best interest to pay attention to what they have to say and maybe collaborate with them.
If you're new to networking, here are a few basics:
Define Your Targets
To what end are you taking over Instagram? In order to identify your route and approach, it is helpful to first set your objectives and then take a step back to assess the broader picture. In order to succeed, you need carefully consider everything from a powerful host for your takeover to concrete indicators of your success.
Choose an Instagram Partner for a Takeover
Takeover hosts and guests might fall into one of three groups. You may wish to invite a different person, depending on your plans for handling a takeover. In order to build an audience on Instagram, you may collaborate with one of three groups of individuals.
Influencer
In a takeover of this kind, followers in your particular field or specialty will temporarily assume control of your Instagram account and post material relevant to their area of expertise. This may take the form of textual or visual content.
The endorsement of an influencer on your brand's account may have a significant impact. It demonstrates to those who follow you on Instagram that you value their input. It's the equivalent of having a famous person publicly support your brand new offering.
Sharing the insights of a thought leader with your audience can benefit everyone. It's the same concept as inviting a well-known guest into your podcast, Facebook live stream, or Twitter conversation. Fans are often interested in hearing celebrities' perspectives on taboo or niche issues.
Coworkers or associates
Employees and coworkers are the second most frequent company visitors. They are the best representatives of your firm and the people you feel most comfortable showcasing your values to the public. You have a firm grasp of their specialisation, enthusiasm for the business, and the factors that contribute to their success. They are confident talking about your company since they work for you.
Team members and associates may offer their followers a peek of what it's like to work with or interact with their company via an Instagram takeover. Instagram followers might feel like they are part of your company's inner circle by reading and responding to these posts, which can help you expand your audience.
You may have your staff or coworkers share company-related content such as images, videos, and comments. It's an opportunity for them to demonstrate their skills while also telling your narrative in their own words. Keep things humorous however. A little humour goes a long way, particularly when taking over someone else's social media account.
An Instagram takeover by your staff members is a great way to spice up your profile. When you have a coworker take over your account, you get to show your followers some fresh faces and perspectives. Having a group with a wide range of personalities working together can only benefit the company as a whole.
Customers or members of the community
You may also have an influential member of your community, clientele, or brand ambassador take over your business's Instagram account and offer their insights with your followers. In this approach, your audience may engage with your brand on a personal level.
The concept behind this function is straightforward: letting your community members or customers run your Instagram account demonstrates that you value their opinions and are willing to offer them a platform to express them. Those people will now represent your company as though they were paid to.
Allowing members of your community or your customers to take over your Instagram account is a great way to show them that you trust them and want to give them a voice by sharing their own material and photos. Customers and people of your community may provide insights on the market that you haven't considered. 64% of customers want companies to interact with them, so take advantage of this desire.
Additionally, they may reveal something about themselves or their background that you wouldn't learn anywhere else.
Pick Your Plan of Takeover
During your takeover, you may make use of Instagram's many functionalities. Depending on your marketing strategy and the companies you're working with, we've outlined the optimal uses for each Instagram function.
Posts on Instagram
One of the first techniques to take over an Instagram profile was to invite a user to post in the gallery. Including a wide range of photos in your Instagram gallery is a great way to maintain a dynamic and engaging feed. Instagram postings are often used as part of a takeover.
Stories on Instagram
Gallery posts should adhere to any established criteria or thematic limitations. A visitor may take over your Instagram account and post to your Story without worrying about any of your photos being deleted. In addition, a takeover of someone else's Instagram Story is a terrific method of introducing your own visual storytelling to a whole new audience. Telling a story is a fantastic way to get users involved or pass the torch to another team member. In any case, your new fans will actively participate in your content.
In a continuous series of takeover stories, the Instagram account STIL often acts as host.
Streaming videos on Instagram in real-time
Instagram Live videos, like Instagram Stories, are a great way for a visitor to take over your account without adding anything to your gallery. Since Instagram Live is still in its infancy, you probably haven't seen any takeover material using this function, but we expect it to become a popular trend in the near future. Instagram Live is a fantastic tool for a takeover, since over 82% of customers would rather watch live videos than ordinary social postings.
Reels on Instagram
In 2020, Instagram introduced Reels, so they're still very new. On the other hand, they have recently skyrocketed in popularity and are a fantastic promotional tool that might simply be used into your next takeover effort.
Conjoined Instagram Posts
Simply said, an Instagram Collab post is a post or reel that is shared between your account and another account. By using them, both you and your visitor may benefit from having the same material shown on your bills during the takeover.
Take Time to Map Out Your Content
It is crucial to have a strategy in place before you go searching for a visitor and giving them access to your account. Planning ahead for when to post material with your Instagram followers is essential. To maintain interest among your intended audience, we've developed several entertaining fan favourites.
Behind-the-Scenes
You might give your visitor a behind-the-scenes tour of your takeover if they are a coworker or employee. In this approach, you may provide your followers and consumers a glimpse inside the production process of their favourite items, which might increase your sales.
Better yet if you're the company's chief executive officer. Seventy percent of customers like it when a company's chief executive officer (CEO) engages with them on social media, so try becoming your own social media manager for a day.
Walkthroughs
The use of walkthroughs is another fantastic example of material that keeps readers interested. Having an influential person demo your product as they take over your account is the best case scenario.
Tutorials
If, for example, fitness is your thing, having a guest on to provide a lesson would be perfect! One option is to have your friend try out one of your go-to exercise regimens. Whether the lesson is a success or a failure, it is an excellent tool for raising interest.
Spread the word about the Takeover's debut
If you're planning a takeover soon, give your fans a heads-up! A simple notification of the debut date via many Instagram posts or stories can let your Instagram followers know what to anticipate, so they aren't caught off guard when a new face turns up in your feed. You may also speak about the takeover on other social media networks to draw as much attention as possible. Make sure your followers know when the takeover will begin and conclude by providing that information.
Putting the Takeover Into Action
Once you have determined your objectives, developed a strategy, and publicised your takeover, it is time to put it into action. You can reason that you have no responsibility for the takeover since someone else is using your account. However, you need to participate just as much as the host. Be a quiet observer of the takeover in progress to gauge the reaction of your followers to your takeover approach.
On top of that, it's crucial that you stick around in case something goes wrong. In the event of a mistaken password reset, you should never be far from your computer or mobile device.
Maintain a Record of the Outcomes
Make sure you're pleased with the outcome when everything goes as planned. See whether you fulfilled your objectives by checking Instagram Insights and analysing the growth of your follower count and engagement rates. Congratulations if you did! Otherwise, maybe there's opportunity for development. In any case, you have every right to be pleased with your successful takeover!
Final Thoughts
Takeovers on social media may be a terrific way to get new followers. Takeover strategies that work may have a significant influence on brand recognition and customer loyalty. Although it may seem challenging at first, social media marketing is well worth the effort.