Christmas Eve is one of the best times of the year. The holiday season brings a lot of happiness, festivity, celebration, and joy. The time you all are waiting for to enjoy parties, get-togethers, events, and parades. So this is the time of the year when you are searching for the best Christmas outfits ideas.
Christmas is the Eve when people celebrate their happiness and joy in different forms. Some dress up like Santa Claus and others love to be Snowmen, penguins, or Elf. Is your Christmas tree ready? Are you done with all the Christmas decorations and choosing your Christmas outfits? If not, worry not, we have got your back, and we are here to help you choose the best Christmas outfits. So let's dive in.
The Best Christmas Outfits Ideas
Here in this article, you will get the best Christmas outfits ideas to help you select your Christmas outfits in no time. The stylish costumes are indeed a great way if you want to get into the real holiday spirit.
So let's add a touch of seasonal merriment to your Christmas party outfit ideas without wasting any time.
The best thing about these Christmas outfits is that these costumes are not even as expensive as you expect them to be. They will make you feel special and unique, and you will rock the party.
1.  Red Christmas Long Maxi for Christmas Outfit
If you want to look jazzier yet traditional at the same time, red is your colour. No doubt most people out there will wear red, but who cares? No one's going to carry it just the way you do.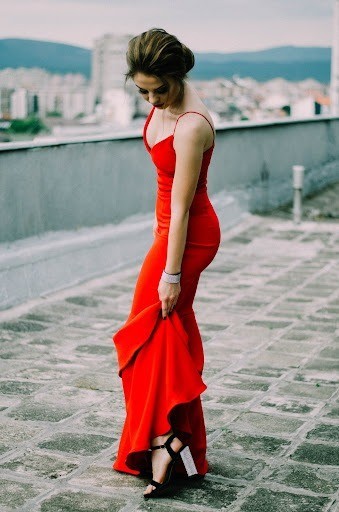 The red colour is indeed breathtaking and marvellous. Pair your long red maxi or stylish dress with a pair of black heels, and you are good to go and attend the Christmas party.
2.  Christmas Santa Claus Look
Are you planning to be Santa Claus this Christmas? You can choose the alluring red and white Santa outfits. Additionally, you can choose mini Santa skirts or jumpsuits. Pair the dress with long boots. Don't forget the Santa cap, as it is the cherry on the top.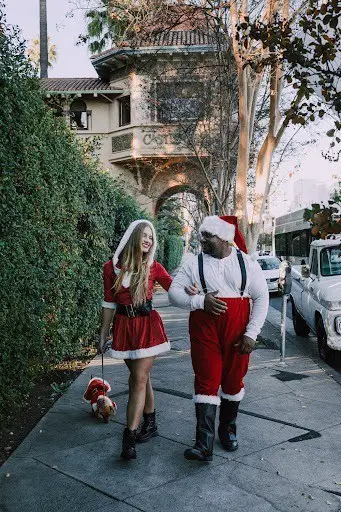 You can even plan a Christmas outfit theme for the family, and boom, there will be so many Santas in the house. Party hard, and don't forget to take family photos to keep these cherishing memories stored forever.
3.  Festive Blazer for Christmas Party
Go for the blazers if you want to stand out and look unique. Choose rhetoric pastel colours and pair them with white or black snickers. It seems a bit more office wear than party wear, but it goes well for the Christmas party.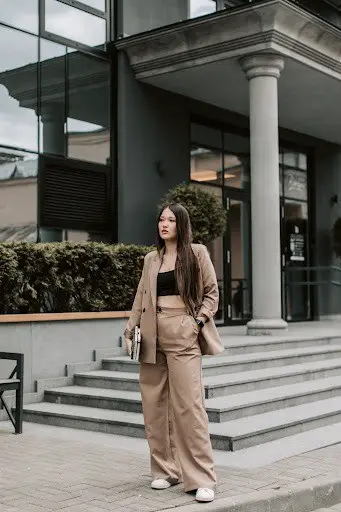 Whenever in doubt, what to wear for the party, go metallic and find some festive blazer in your wardrobe. You might find one. This formal look is perfect for any office party as well. So if you can't afford a new Christmas outfit this year, you can go for your favorite office partywear.
4.  Sequin Shiny Partywear for Christmas Outfit
Suppose you are the one who wants to stay tip-top and then go for some shiny sequin dresses. These outfits are in trend these days, and women love them for the right reasons. You can wear sequin dresses for cocktail parties, Christmas parties, or birthday parties.
If you want to, you can go for the long-tail sequins or the short skirts. You can carry the dress well with high heels and spice it up with smokey eye makeup and red lipstick.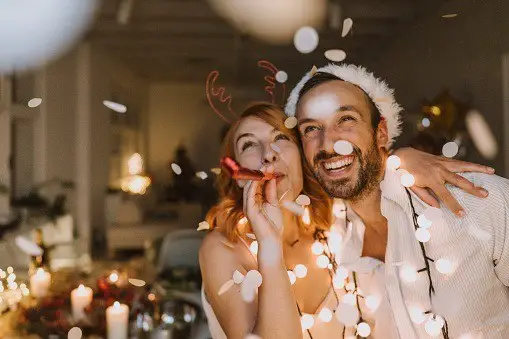 5.  Floral Prints for Christmas Eve
Another best option for your Christmas party is floral print short skirts. Floral prints are evergreen, and they never go out of fashion. You will get a super classy look and will stand out in the family photographs, and that's what counts in the end.
Who doesn't like the Spring season? Isn't it a great idea to add flowers to winter and enjoy spring in chilling December?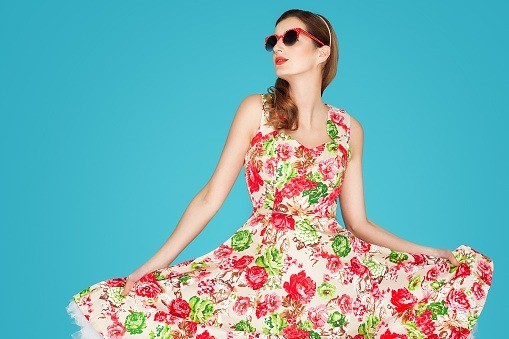 6.  Check Print for Christmas Outfit
Another Christmas outfit idea for you is to go for a check print as they never go out of fashion. If you are low on budget and don't want to invest in a new dress, don't worry.
Check out your wardrobe, and there you may find some evergreen check prints. Pair it up with red heels and red lipstick. The check print minidress or skirts are also good to go. Pair them up with an open sweater or coat to stay warm and look chic at the same time.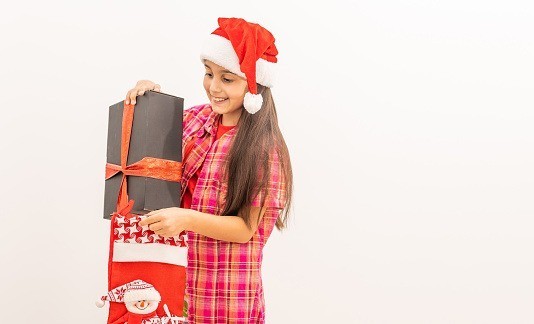 7.  Pair the Long Shirt with Coat
If you want to enjoy the Christmas party and at the same time want to stay cosy and warm, then this is the Christmas outfit idea for you. A warm woollen coat with a mid-length skirt or long shirt is a beloved combo for Eve.
You will not only enjoy the party but will also stay warm. Pair it up with matching heels to increase the glamour. Smokey eye makeup and bright colour lipstick will turn the tables for you. Keep your hair open to add grace.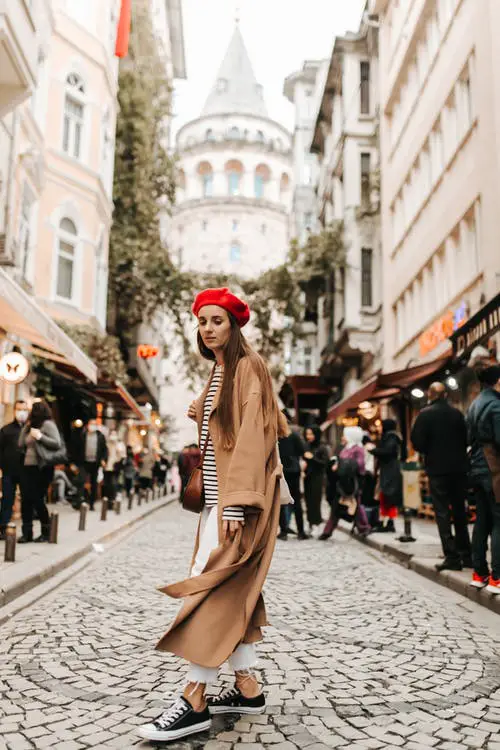 8.  Christmas Scarf
If you are still struggling to have a unique but at the same time stylish Christmas look, go for a Christmas scarf. It is a modern yet modest style, and you can switch wearing it throughout the function.
Choose a scarf with prints that complement the Christmas theme. You can pair it up with a red or monochromatic dress. The scarf gives you a modest but, at the same time, contemporary look. If you love to wear scarves on your typical days, you can wear one on Christmas day as well.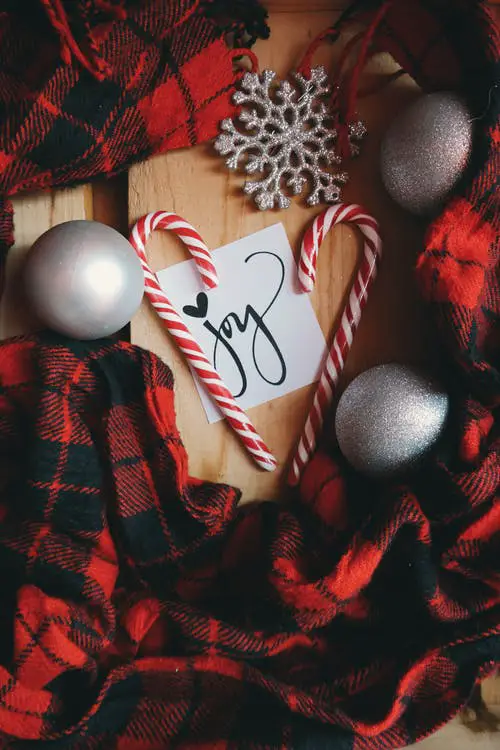 9.  Long Sweatshirt for Christmas Outfit
Long sweatshirts are another great option to stay warm, chic, and cosy at the same time. You can go for monochromatic ones, but adding a touch of different colours and prints will make a difference. Moreover, it is complementary to the weather, and you can enjoy Christmas without getting cold.
10. Combo of Red and Green_The Reindeer Look
What do you think about this classy Red and Green combination? It gives you a complete feel of festivity. Accessories like Santa cap, Reindeer hairband or Elf skirts, or jewellery will make you shine like a star throughout the Christmas party.
Don't forget to take pictures in front of the Christmas tree; it is there to complement your Christmas party outfit.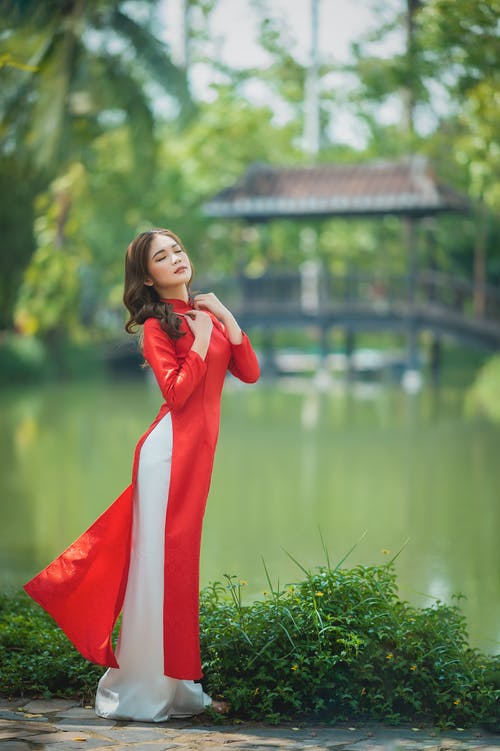 11. The Santa Claus Skirt
What about this Christmas outfit idea? You can pair a Santa skirt with a plain blouse. Keep the colour of the blouse light and the pattern simple. You can pair it up with heels or even long boots.
 Spark your look by adding Christmas accessories like a Santa cap or headbands. Enjoy your Santa look and distribute gifts to family and friends.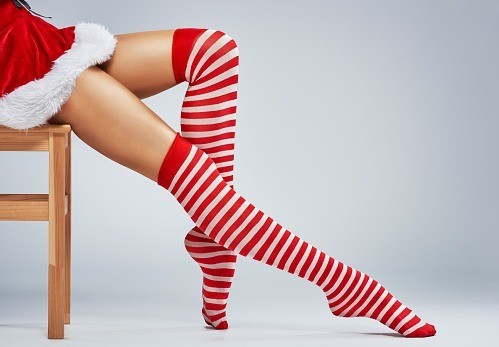 12. Twinning with Your Best Friend
If you are thinking of twinning with your best friend, Christmas is the best time of year to act on this idea. Both of you can go for the same outfit or different colours in the same style.
Sequin dresses are in trend these days, and women of almost every age love these like never before. Moreover, these outfits give a perfect feel of festivity and celebration.
13. Miniskirts and Short Frocks
Suppose you don't like all the drama and the tip-top shiny suits, not a big problem anymore. You can wear casual skirts or minidresses and keep them as minimalist as you desire.
You can choose the colour according to your mood, but try to experiment with the bright colours. The bright colour not only has a profound impact on your style but also affects your mood.
14. Long-tail Maxi for Christmas
What do you think about the long princess maxi? Nothing is terrible in dressing up like a Disney princess at a Christmas party. Apart from these, you can go for long pastel or metallic colour dresses, a perfect choice for a Christmas party.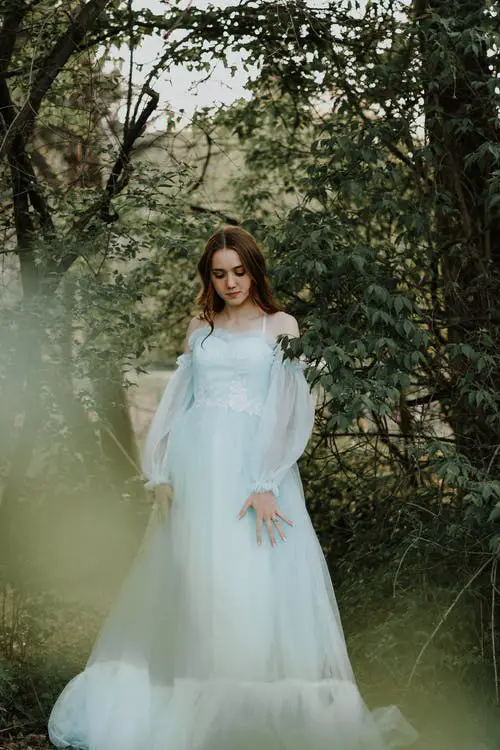 The best thing about this look is that you don't necessarily need to wear high heels and stay uncomfortable the whole time. Moreover, the snickers go well with long maxi, and no one will see them as well. What else do you want?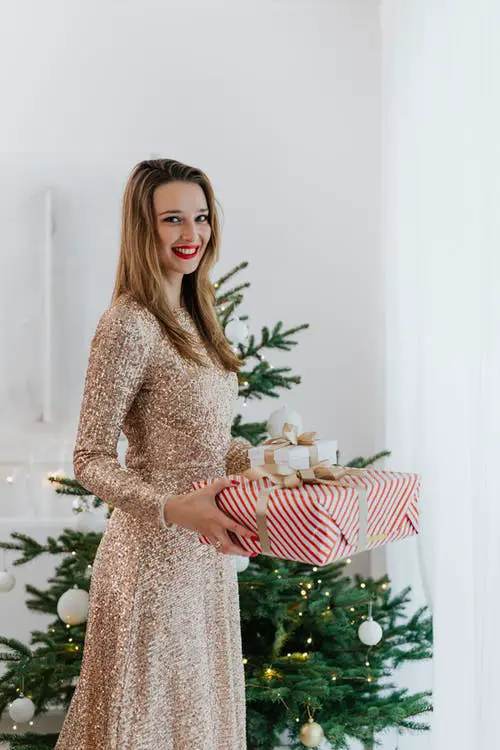 15. Customized Santa Dress for Christmas
Want to surprise your family and friends? Go with the bespoke costume. Contrast colours like red with black, or red with white, or any other two-tone colours just the way you like.
Short, simple skirts or pom-pom minidresses are a perfect Christmas outfit choice for young teenagers' college or school Christmas parties. Don't forget your accessories at home.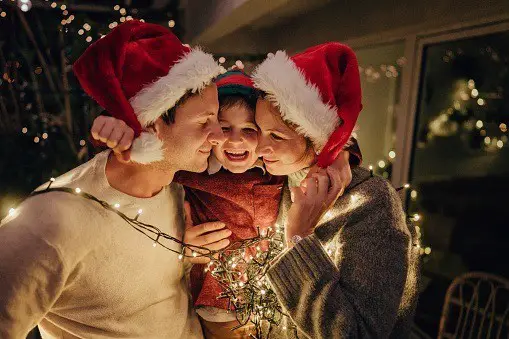 Final Words
If you look closely, you will find much stuff already in your closet, the dresses that you can turn into Christmas outfits. Being graceful and trendy on Christmas Eve does not expect many endeavours. You can present yourself impressively by embracing these suggestions of the best Christmas outfit ideas.
Remember that being wisely picky in colours, motifs, and designs of the costumes makes you stylish, and above all, being cheerful in your fit-ins makes your vogue.
We wish you Merry Christmas and a Happy New Year!