It is hoped that AI and Metaverse will lead and integrate the latest technology for a virtual transition. The future of AI, Machine Learning, and Metaverse is a hot topic among technology experts. Using numerous technologies like AI, Augmented Reality, Virtual Reality, etc., Metaverse allows users to interact in a virtual reality universe.
Users can interact with 3D digital objects and virtual avatars by utilizing a variety of tools and techniques. With the help of both Metaverse and AI, a new era of reality is being created.
At a compound annual growth rate (CAGR) of 13.10 percent, Bloomberg estimates that the Metaverse market could be worth $783.30 billion by 2030. Additionally, the Metaverse's emergence of AI has far-reaching ramifications. Mckinsey's survey found that "50 percent of respondents reported that their companies have implemented AI in at least one business function."
In addition, according to a Deloitte study, 40% of employees believe that their companies have an AI strategy that is applied across the entire organization. Consequently, experts believe that the Metaverse will be a virtual reality that incorporates AI, VR, AR, 5G, and blockchain.
To learn more about the future of AI, Machine Learning, and Metaverse, as well as their relationship to the virtual world, read this article.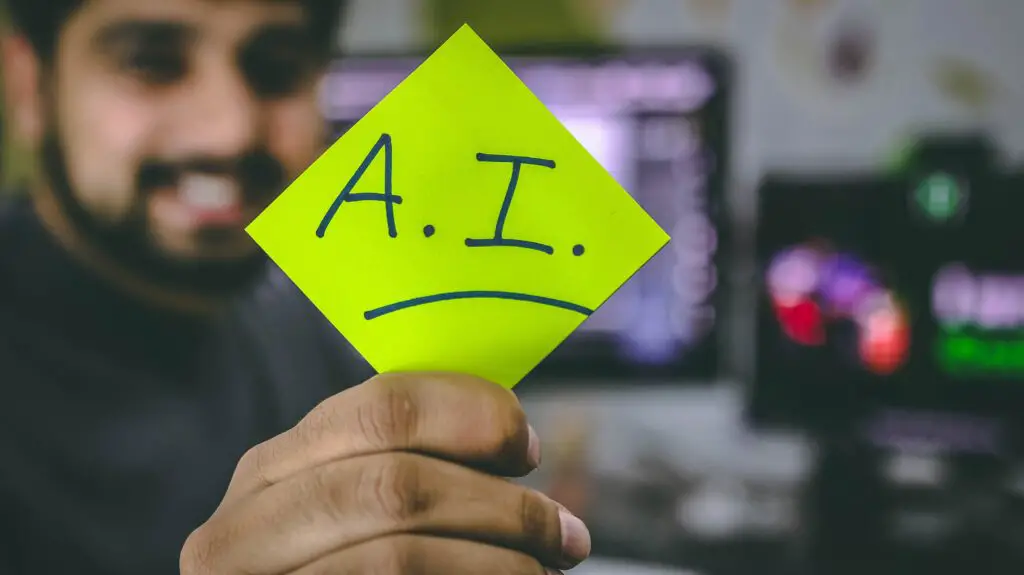 What is the Metaverse, and Why do we Require Artificial Intelligence within it?
Metaverse is made up of the words "meta," which means "virtual" and "verse," which means "universe" in short form. Metaverse, then, is a computer-generated universe that mimics the physical world through the application of various technologies.
Future of AI, Machine Learning, and Metaverse
Using virtual reality, augmented reality, and artificial intelligence, it creates a virtual environment for its users.
Users can buy and sell solutions, create products, and interact with people and places as well as the physical world in the digital world.
It is the responsibility of the metaverse to create and maintain the necessary hardware and software to support its environment and infrastructure.
Additionally, it promotes the use of cutting-edge human interface technologies among its users. Smartwatches and glasses are just two examples of wearable devices that enhance the experience.
It's also important for the Metaverse to have a more decentralized solution because it deals with large data sets.
Data processing and analysis are facilitated by a wide range of technologies such as microservices, blockchain, and edge computing.
Digitization of products, services, and solutions can be facilitated by spatial computing.
It facilitates and enhances communication and activity across the Metaverse.
As the Metaverse grows in popularity, so do the opportunities for creators, developers, and service providers to improve their products to meet the needs of the virtual world.
The Metaverse's functions are built using a variety of technologies, including artificial intelligence, virtual reality, augmented reality, and extrasensory perception (XR).
The Metaverse's Exceptional Qualities
Unlike any other universe, the metaverse stands out. Real-time rendering of 3D virtual worlds is part of an interoperable network. An infinite number of people can interact with these virtual ecosystems in real-time. The uniqueness of each user is preserved throughout the process. It's also hugely scaled and helps to ensure the unity of data, such as objects (identities), entitlements (interactions), transactions (payments), histories (history), and so on.
Personalized Learning Approach
The learning opportunity in the metaverse gets a more personalized approach with the help of artificial intelligence. Each student's unique needs and interests are taken into account by AI, which conducts in-depth analyses of each student's learning style, aptitude, and background. All of these variables are taken into account by AI systems, which then tailor the educational content to better suit the needs of the students.
It is also possible to use AI-powered learning tools to suggest the best learning options for students based on their perceptive abilities, paving a way for more personalized education. If you're looking to learn a specific skill, Metaverse Learning is an online platform that provides dynamic features and exposes you to real-world scenarios.
Who Rules The Metaverse?
Metaverse's virtual space is device-independent and collective, so it is not owned by a single vendor. Non-fungible tokens (NFTs) and digital currencies are used to conduct transactions in a metaverse.
Obstacles Implementing Metaverse
Technology experts foresee certain difficulties that may be encountered. Users' and businesses' personal information must be protected, and the identities of those who move about the virtual world as digital avatars must be verified. Thus, dishonest individuals or even bots can traverse the metaverse in the guise of a real person and defraud other users or harm the brand reputation of companies. It's also possible that people's personal information will be compromised if AR and VR are used with cameras turned on.
Why is AI Required in the Metaverse?
Artificial Intelligence (AI) is designed to aid in the Metaverse's various functions. It also simplifies the user's access to different virtual environments. Creating content and interacting with other users and virtual help is also encouraged. So if we look it is the time for the future of AI, machine learning, and metaverse.
Integrations of Augmented and Virtual Reality
(AR/VR) and the Metaverse (MR/MR) Because it allows individuals and businesses to design and build their products and services, AI opens up new possibilities in the Metaverse. It would also encourage users to collaborate and interact with other users and businesses to find new ways to grow.
By combining the virtual world with NLP, computer vision, and neural interfaces, AI allows the Metaverse to perform a wide range of tasks. Because of this, AI is critical to the Metaverse's reliability and performance, ensuring a better user experience.
In addition, new AI models and virtual assistants are being developed for the Metaverse using translation systems. Moreover, the Metaverse requires AI to realize its full potential and reliability in people's lives. This new technology is also expected to deliver lifelike images, sounds, and sensations.
What is the Role of Machine Learning and AI in this context?
So, here we are. What will it contribute to the metaverse if it exists? In other words, what is it currently doing?
The simplest answer is: it's all. If you open your Maps app at a bar or a coffee shop, it may suggest you go there based on the time of day. After a few trips, it can tell the difference between your home and office, something a map can't. Inferences about us are based on data gleaned from our interactions with the outside world and then analyzed by the tools we use.
We're creating our digital auto cartography by writing maps that connect to every other map. A computer simulation of your neighborhood can predict what each household will eat for dinner based on its location. In addition, machine learning is used to create the What-To-Eat map. The metaverse's map is enriched thanks to artificial intelligence.
Challenges for the Future of AI, Machine Learning, and Metaverse
The Metaverse is still in its infancy, as are many of its ideas. Because of this, AI in the Metaverse may face some difficulties and bottlenecks:
First and foremost, AI-generated content poses a problem in terms of determining who owns it and how it can be monetized.
AI in the Metaverse also introduces concepts like deepfakes and user transparency as a result of expanding possibilities. As a result, users may be unsure if they are interacting with an AI or other users. As a result, there are more opportunities for scams and deepfakes.
It also introduces new difficulties, such as ensuring that AI and machine learning (ML) tools in the Metaverse are used legally and fairly.
In addition, ethical AI model training and algorithm development become increasingly difficult. It also necessitates the collection of user consent.
Furthermore, bias in data analysis and processing is a problem when artificial intelligence (AI) or digital humans are involved.
Conclusion
AI and Metaverse allow the virtual world to become more interactive and user-centric. In this way, AI businesses and individuals can achieve their goals in the Metaverse by providing engaging and authentic solutions.
Virtually enhanced digital and physical reality are combined to create the metaverse, a collective virtual open space known for providing immersive experiences to its users. There are many hurdles to overcome before this concept is stable, but it holds the potential to revolutionize the AR/VR experience. Many big companies, including Facebook, are investing heavily and working tirelessly to make this concept a reality in the coming years.
Decentralized, pervasive, interoperable, and collaborative business models are expected to be offered by the metaverse, which is expected to help companies take their digital business to new heights.