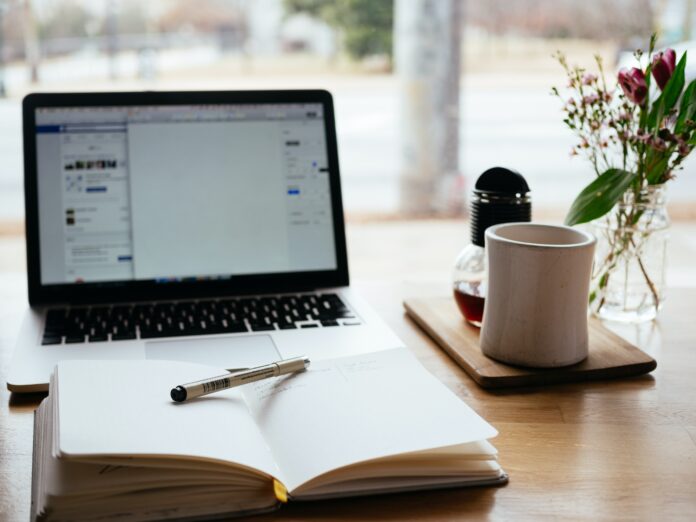 How long does it take to start making money from blogging, and what do you need to do to get started? Unfortunately, many bloggers give up before their efforts begin to generate income. Real money from a blog may not start coming in for a year or two after you launch it.
A lot of online writers would tell you that the anticipation was justified. Don't give up the day job if you find this irritating. Put in the time and effort to create your blog on the side, knowing it may pay off in the long run.
The process of monetizing a blog is analogous to the classic tale of striking it rich by mining for gold. Usually, the hero in this story is given solid evidence that gold is underneath his property. So he keeps digging and digging, but nothing comes up. Having dug to a depth of 99 feet without knowing how close he was, he gave up. He worked hard for nothing since the gold was beyond the first hundred feet.
Bloggers aren't immune to the all-too-familiar habit of quitting without taking stock of their progress. Most bloggers are competent writers and know what readers want to read. They are also eager to educate themselves in unfamiliar areas. A lack of trust or impatience is the only thing holding them back.
Let's say you establish a blog on a subject you know a lot about and commit to posting new content on it regularly. After a few months of this, you figure you'll finally start generating some money. After six months with little progress toward your financial goals, you begin to feel down on yourself. The disappointment causes you to lose interest in blogging, lose motivation, or give up on it altogether.
Is there a minimum investment of time necessary before a blog may generate income? Knowing how long it may take to start making money as a blogger will give you the fortitude to stick with it.
Importance of Maintaining a Steady Attitude and Showing Patience
Consistency and patience are the two most essential traits for a beginning blogger. To increase your Google position and make money online, you need to publish fresh material each week continuously.
Strive to update your blog at least three times every week. If you don't think you can produce enough material to last for six months on your blog, don't start one.
Create a content backlog by writing many blog entries (enough for three to six months of blogging three times per week). Don't release your blog until you have enough material produced for many months. In this approach, you may avoid falling behind your publishing schedule while maintaining a steady stream of fresh content creation.
Indeed, this seems to be an uphill task. You need patience if you don't want to give up since your efforts aren't yielding results as quickly as you wish. Just how long before you see a profit from your site, though? How many monthly visits are required before you begin to see a profit? The average estimate is somewhere around 10 thousand.
Reaching Ten Thousand Monthly Views
Making serious money from a blog takes around a year on average. The term "substantial" is essential to understand the magnitude of this situation.
It took me four months before I generated any money from my website," says Spencer Haws, creator of the website Niche Pursuits. My revenues, however, shot off rapidly once I began to do so. After seven months, my monthly income had reached $128.41. After ten months, I was making over $1,000 per month. So, I created a $30,000 asset and a $1,000 monthly cash flow in a little over a year.
Initially, Spencer Haws' financial success was modest. Finally, Spencer knows what he's doing, so that's a plus. The first dollar he made took four months to generate. It takes at least a year for a newcomer or someone who has just recently begun.
You may monetize your site and get a significant income stream if it has over 10,000 monthly unique visits," Neil Patel, another experienced blogger, says absolutely. Problems arise when trying to monetize a site with less than 1,000 daily readers. You can't measure the success of your brand-new blog to that of an established one.
When we put together the two ideas presented above, we have a good measure of success. Your blog needs over 10,000 unique visits each month before you can start generating money from it. Making money as a blogger becomes less complicated after you hit that mark.
But what about sites with less than a thousand unique visitors every month? On this page, more:
How to Get Things Done Quicker—Even if you're a Total Newbie
How can I start making money as quickly as possible from my blog? Making money with a blog may be done in several different ways. It's dependent upon your degree of talent and your willingness to put in the extra effort. Blogs need action on your part if you want to see rapid growth. (You'll have to update often, at least often, each week.) To hasten things along, consider the following methods:
Networking Advertising
Advertisements are the most common and straightforward approach to increasing your blog's revenue. Ad networks will display advertisements on your blogs if you are accepted to their programs. You'll get money from the number of times people click on those adverts. This is it if you're looking for a way to bring in money without effort.
Right present, Google AdSense and Media.net are the top two ad networks. There are alternative networks you might try if you have fewer than 300 unique visitors each month.
Ads will not generate much revenue for a new blog with minimal traffic. When your audience expands, your ad clicks will, too; soon enough, so will your earnings.
Marketing via Affiliate Programs
The use of email as a marketing tool is one of the first types of digital marketing. You are engaging in affiliate marketing by linking to an online retailer from your blog. You will earn a commission if someone clicks on an affiliate link in your blog article and makes a purchase.
The first steps in monetizing your visitors include joining Amazon Associates and other affiliate programs.
Offering Digital Goods and Services for Sale
Selling digital items and services on your blog is one of the most straightforward ways to generate a passive revenue stream. Create an ebook, video-record a course, sell premium-quality templates, or provide a service you can charge for.
Products are preferable to services since you just have to develop them once for them to generate ongoing revenue. Unless you've artificially created your inspiration, you have to put in the daily effort if you want to make a living providing a service like design, writing, or voiceovers.
Targeting Your Audience
Use your expertise and enthusiasm to inform the material you create. This might be about anything from diet and wellness to personal development and health to physical activity and vacation planning. Then it's just a question of finding enough material for three weekly pieces after you've settled on a specific niche.
"Publishing 2–4 times weekly gives the greatest outcomes in traffic and conversions," claims Marketing Insider.
Three postings each week seems to be the sweet spot for us. Shoot for that, or even higher.
Following the Latest Trends
Ensure enough of an audience is interested in your chosen topic before launching a blog focused on it. This can help you determine whether it is worthwhile to devote resources to studying this specific area of study. Google Trends is a free resource that might help you with this.
Choosing a specialized market that often generates newsworthy discussions is also a good idea. For instance, if you're interested in starting a blog on solo travel, there are always hot subjects to cover in this niche.
Creating Paid Content (Reviews, Posts, etc.)
One of the best ways to monetize your blog is to accept paid advertisements or endorsements from companies. Bloggers are often compensated to create posts that function as reviews for various companies and products. One blogger, for instance, rakes in almost $3,000 monthly from such pieces.
Getting traction with your blog's audience is better before pitching businesses to collaborate with you. After a few months of using the strategies mentioned above and seeing your blog's readership increase, you may be ready to begin collaborating with businesses. Brands are more likely to associate with established blogs rather than entirely new ones with no traffic.
Do not sit around and hope that brands will contact you. Instead of just hoping they'll notice your blog, you could pitch them or join a networking site like Informativespace that can pair your blog with relevant businesses.