Table of Contents
Introduction
Nano influencers, the economical, efficient, and genuine alternative to conventional influencer marketing. Sounds exciting, right? Here's the most current trend in influencer marketing: They, who, what, why, when, and how.
Micro or nano influencers are those with a relatively tiny but dedicated following, and they may significantly impact your brand's success. Your promotion will have a far greater effect if a local nano influencer, who may only have 1,000 followers but all of them are local company owners, is involved.
To ensure you're taking the appropriate approach to influencer marketing (which isn't always determined by audience size), it's worthwhile to dig deeper into your audience data.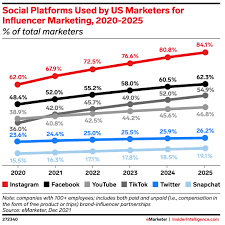 It's also important to note that influencer marketing is used to reach people of all ages.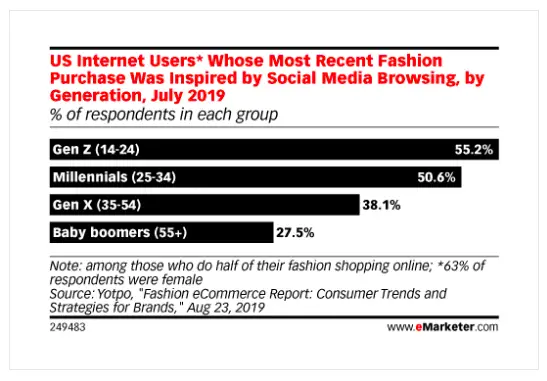 For nano influencers, learning the ins and outs of monetizing Instagram postings is a primary priority. An increase in Instagram followers is the first step in this direction. Facebook, YouTube, TikTok, and even LinkedIn influencers may all benefit financially from growing their audiences. Should I wait until I have a million followers before considering Instagram a viable income source? No. But you need a respectable number of dedicated readers who regularly engage with your posts.
The specific number of followers for a nano influencer is around 5,000. As a nano influencer, you are not unique. 52% of social media influencers have less than 5,000 followers.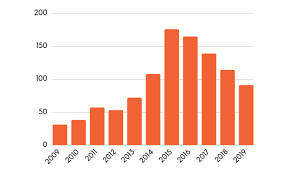 Some people may benefit from having fewer followers. A smaller but more dedicated fan base may indeed generate more interaction. The engagement rates of nano influencers are higher than those of famous influencers.
This is encouraging since influencer engagement rate is one of the most important metrics for marketers to consider when considering whether or not to collaborate with an influencer. However, having a more significant number of committed fans is always preferable.
The question is: how do you improve your Instagram following? Is there a way to monetize your Instagram account? When discussing influencer marketing, these two concerns are inseparable. Here are a few tried-and-true methods recommended by Instagram's top influencers to help you attract and retain a larger following.
Sure, let's just go right in.
Get More Followers On Instagram Via Videos
This is an excellent strategy for boosting your Instagram following. Why not give the people on social media what they want and utilize video? This is a must-follow influencer strategy since videos significantly increase interaction.
This influencer went from 2,000 to 13,000 followers in a few short months. And a large part of it was due to videos. Ten and a half percent of viewers watched the preceding video. This is what it means to expand your sphere of influence.
You'd be wrong to assume that videos must be made in huge quantities. When creating videos, the only thing that matters is the quality of the material you deliver.
Any video shot on a smartphone is acceptable so long as it contains material that is interesting, useful, and easy to digest. Essentials for any video include:
Get people interested in your video in the first few seconds.
Distribute a remedy for the issue at hand.
Making a video seem natural is crucial if you're trying to sell a product or service.
Keep to a single, unified theme throughout the video.
Make use of text to supplement the video.
USE HASHTAGS THAT REACH MORE PEOPLE IN INSTAGRAM SEARCH
Take this post by Instagram nano influencer @chelsss.rose as another example.
Regarding video content distribution, this micro-influencer relies on Instagram Stories. Fitness, leisure, and travel are just a few of the topics highlighted in her stories.
These are utilized for influencer marketing and to foster a more intimate relationship with her fan base. Next on the list of how to acquire more followers on Instagram is to make Get Personal.
Get Personal To Get More Followers On Instagram
To know how to be paid for Instagram posts, you should consider developing genuine relationships with your followers. Many influential people on social media may find this challenging since it requires them to open themselves.
However, influencers that try to connect with their audience on a human level often see a dramatic boost in their subscriber base. An example from the Instagram account of a "micro-influencer," @sweatandtell:
This very intimate Instagram post received a flood of attention. However, it wasn't the point of the piece. It was essential to establish a genuine connection with the influencer's following.
This makes you more relatable to your audience and more likely to get their support. It's healthy to let your guard down a little bit. It's only natural for you to act like a human being. Make sure you're not breaking any Instagram rules in the process.
Use Hashtags As Much As Possible To Get More Followers
More Instagram followers may be gained by strategically using hashtags. Those words and phrases sum up the essence of each article. Instant-search results for "#beginneryoga," for instance: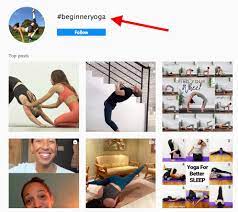 Tweets like this one from yoga and wellness influencer @kaitlynpatrizia, which includes the hashtag #beginneryoga, will be shown for users who follow that hashtag.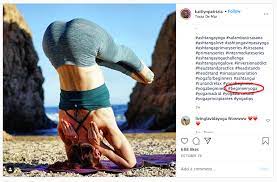 This influencer used #beginneryoga and several variants on it, as well as many other hashtags relating to this specific topic. Consequently, the influencer's Instagram profile will get more likes and comments, raising her profile ranking and attracting more people interested in her area.
Question: How do you decide which hashtags to use? To do this, study the methods of other leaders in your field. It is not necessary to discover new ways of using hashtags on Instagram to attract attention and get followers.
So, you're a trainer in the fitness industry looking for some hashtags to use. Find similar Instagram influencers by searching for their usernames.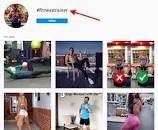 You may then begin searching for hashtags in previously posted content. As a nano influencer in the fitness industry on Instagram, you can learn a lot from the wide range of hashtags used in this post by @andreaeff:
Hashtags may be found with little effort. Get more likes and comments by using those hashtags. When the time comes, the money will come.
Get Brands To Repost Your Content
This is another excellent strategy for expanding one's Instagram following. And it's simpler than you would think. Companies are clever regarding influencer marketing and user-generated content events for launching new goods or increasing brand recognition; in discovering user-generated content, events are essential for capitalizing on this trend and attracting more followers. Please look at how @laurabeverlin, an online influencer, utilized the hashtag #WayfairAtHome to get her material shared: neral.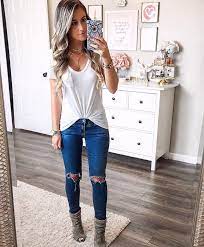 You may increase your follower count and the reach of your sponsored posts by asking the businesses you work with to reshare your content. This may increase the number of people who follow the brand and those who will follow any brands you endorse.
Partner with an Influencer Marketing Platform Get More followers on Instagram
Partnering with an influencer marketing platform is crucial if you want to grow as a nano influencer. These influencer marketing platforms connect you with a vast web of businesses and agencies on the lookout for people with your level of influence.
When looking to generate money on Instagram, what influencer marketing platforms can you trust to have deep business knowledge? I'm happy you asked! The Informativespace platform is the best influencer marketing tool for micro-influencers.
Through Informativespace, opinion leaders may connect with companies and agencies interested in forming strategic partnerships for sponsored content, account takeovers, and sustained marketing initiatives. We also get top cash for the innovative work of our influencers.
Do you want to increase your Instagram following and find out how to monetize your account? In this case, Informativespace is the answer. With the help of our expert influencer marketing team, you may increase your impact and income.
Join Informative Space now to discover proven strategies for increasing your income, accelerating your payments, and collaborating with leading brands in almost any market. The moment has come to exact a more excellent price for your sway.
Nano influencers are More Accessible, Get More Followers on Instagram
Brands have greater access to nano influencers than macro-influencers since the former are mostly unexplored. To further expand your brand's reach, you may choose many influencers to participate in your nano influencer campaigns and get more followers on instagram.
Nano influencers produce individualized content.
Most influencers focus their content creation efforts on a specific topic or subset of the market, such as travel, fashion, lifestyle, or fitness. The result is an audience that is passionate about the subject matter.
Nano influencer businesses may now use tailored marketing strategies to advertise their goods to a narrower demographic. However, if you want to achieve this goal, you should seek out influencers that share your interests since they are more likely to have a target audience interested in your product.
Outlook
This article discusses the strategies used by Nano influencers to expand their Instagram following rapidly. Unlike traditional influencer marketing, nano influencers are more cost-effective, productive, and authentic. Every day social media users with between 100 and 10,000 followers are known as nano influencers. These are some of the most valuable tips for micro-influencers to increase their Instagram following after learn this article you can also get more followers on instagram.