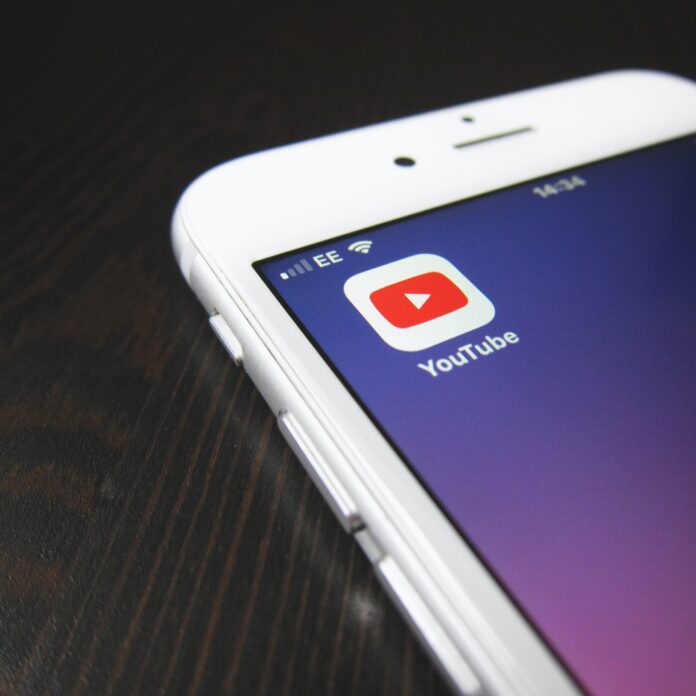 Introduction
How to Apply and Get Approved for the Youtube Partner Program? Eligible members of the YouTube Partner Program (YPP) have access to the Copyright Match Tool, one-on-one chat and email assistance, and a variety of income streams. It's a boon for YouTubers who want an easy way to start making money from their content. It's free of charge and fully discretionary for content providers on the site.
Joining the YouTube partner program has several advantages, the most significant of which is that Google handles all your administration. When a creator joins the YouTube Partner Program (YPP), they have access to additional tools and monetization methods available on the platform. Additionally, you may get a cut of the ad income generated by your work. Improved tools, exposure, and functionality are just some benefits that YouTube artists may expect from the YouTube Partner Program. A channel, some videos, and an interested audience are all that is required.
One of the first steps you must take to understand how to monetize your YouTube channels is to get accepted into the YouTube Partner Program. Those who make videos may be paid via the YouTube Partnership program. Take the appropriate steps for Partnership approval to learn more about how to be paid for YouTube views. If you join the YouTube Partner Program, you may earn money via advertisements, live-stream monetization tools, and merchandise.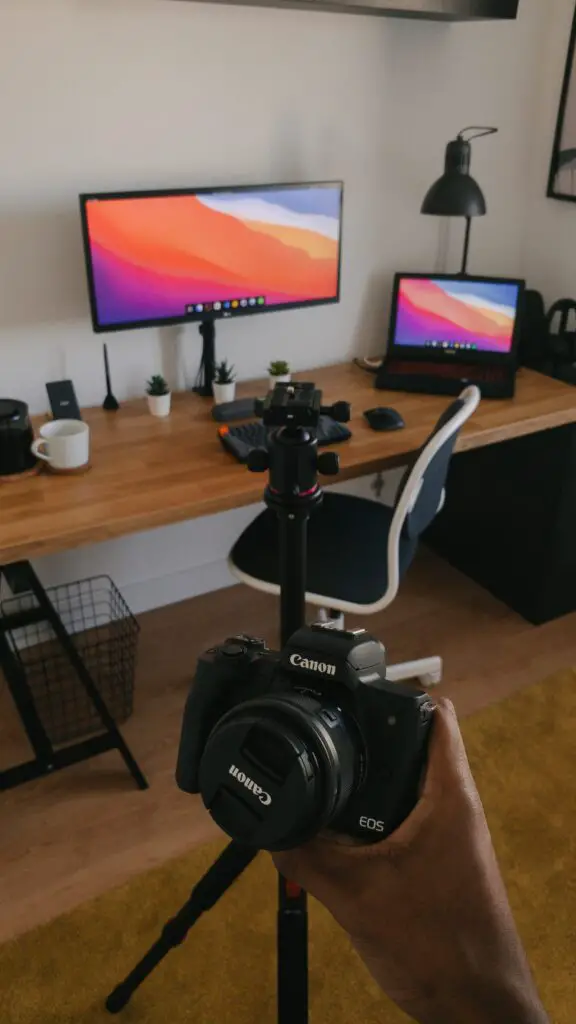 Create Your Google AdSense Account
You need an AdSense account connected to your YouTube channel to become a partner. A preexisting AdSense account will be used, but a new one may be created if necessary. Sign in to YouTube, then go to "Channel" > "Status and features" > "Monetization" to get started. You may start the AdSense setup procedure after you've accepted the conditions of the YouTube Partner Program.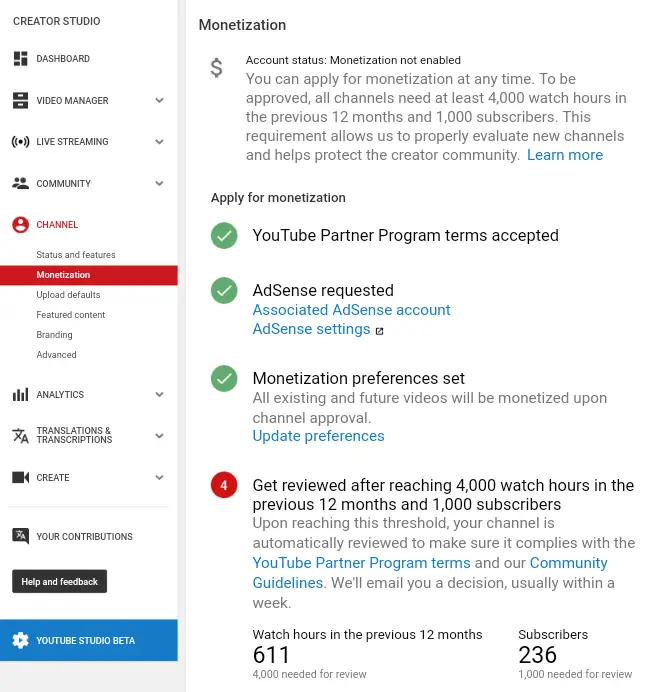 Origin: StrangerShow
Click the "Sign up for AdSense" button. To continue, please enter your email address, log in to your YouTube account, re-authenticate your YouTube account, and agree to the terms and conditions.
Keep in mind that if you sign up for a new AdSense account on AdSense.com, your channel won't be able to earn money. Making one using YouTube's monetization page is required.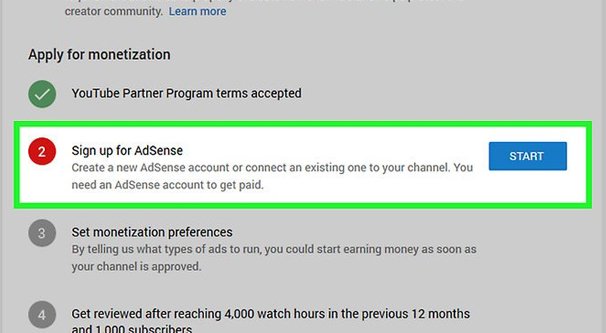 You may then choose the Google account you wish to use to login into AdSense once you have re-authenticated your YouTube account to verify ownership of your channel. When you sign up using your YouTube account, your channel's URL will be entered into the "URL" field under "Your Website." Duplicate accounts for the same person are a significant red signal for Google, so if you are already an AdSense publisher, even if it's for a separate website not related to your YouTube login, you must use these same credentials.
If the presented information is incorrect after logging into AdSense, make sure you use the proper email address or click "use a different account" to switch accounts. Create a new account and submit your application by following the on-screen prompts. You will be routed back to YouTube Studio when your application has been accepted.
Getting Subscribers
To monetize a YouTube channel, you need more than a thousand subscribers. You'll have to actively participate in the process to attract new subscribers. It's not a given that people will visit your site just because you constructed it. To increase your subscriber base, you need to develop and record a plan.
YouTube Search Optimization
Like Google's search engine, YouTube analyzes the content of videos and the keywords viewers enter to get the most relevant results. Accordingly, the material you use across your channel plays a crucial function in your discoverability, depending on the search phrases used by prospective viewers.
Remembering that YouTube is a massive search engine (the second biggest in the world) should make you pay more attention to every content area. You should remember the following:
Titles should be optimized with keywords much as blog article headlines are. Not only can using your core keyword in the title help your video rank higher in YouTube's search results, but it will also provide your prospective viewers with the most relevant information.
The next step is to put in many tags that describe the video. Tags function similarly to keywords in that they assist YouTube in understanding the context of your video. Banklinko found that using keyword-optimized tags increased a video's visibility on the video-sharing platform. You are free to include as many tags as you wish; however, they should be prioritized. Top-performing videos often feature eight or more tags, with two or three words per tag. If you want to see how other people are utilizing tags on videos, check out the rankings they have received. Then, if you need more ideas, check out the channels you already follow on YouTube.
Solicit feedback on your video uploads. YouTube will give your video more views and a higher popularity rating if and when people start talking about it. If you want people to respond to your video, you should ask a question or solicit feedback. Have your friends and relatives join the discussion as well.
4) For a more accurate explanation, you should use closed captioning and transcript. When this option is enabled, YouTube will produce closed captions for all of your videos (be sure to always speak clearly in your videos, so this feature is accurate for users). Because search engines can easily read closed captions, they may greatly improve your website's SEO. The same holds for the video description area, where you may provide a transcript and in-depth explanation. Many of your keywords and tags should be included in both choices.
5) Disseminate your films and channels by linking to them. Internal links are also crucial for channels on YouTube, the better. Distribute them widely and include links to your blog entries and other social media articles. Include a link to your channel when you're interviewed for an online publication.
End Cards & Info Cards
You may let your audience know you have more to offer using end cards or information cards. If people are viewing your video, they are likely interested in the subject matter. Video games and instructional videos both benefit from this principle.
It's important to use these free, but often-overlooked YouTube features to get users to explore the site further. Take the case of making a film on cheap vacation ideas as an example. In this situation, you might utilize information cards to direct viewers to related films on topics like the most affordable international destinations and the most worthwhile travel credit card rewards programs. From a purely psychological perspective, this gives your audience a little nudge that you have more helpful information to provide.
Create a Great First Impression
Your thumbnail, title, and description all form that initial impression. There has to be an equilibrium between the three of them. Its purpose is to both enlighten and thrill the audience. Make a brand-specific thumbnail template with the video's title and a high-resolution preview picture as a starting point.
Custom thumbnails should have a dimension of 1280 x 720 pixels and a size of no more than 2 megabytes. Check out the picture below to see how the top results for "visiting Poland" all include video thumbnails with titles.
Exude Authenticity
Your subscribers follow you because they love your unique perspective and believe you can amuse them or educate them. To keep your YouTube subscribers, one of the most crucial things you can do is consistently meet their requirements. This involves never lowering your standards to attract more subscribers, giving advice and making suggestions that you would do, and making material you would want to consume yourself. To make your subscriber base feel more connected, always be genuine.
Boost Public Watch Hours
YouTube cares not just about the number of people who subscribe to your channel but also how many people watch your videos and find them helpful. You need 4,000 verifiable public view hours to become a YouTube partner in the last 12 months. Here are a few tips to help you increase your video views and come closer to YouTube's Partner requirements:
Create A Clear Intention
The first thing you need to do is understand your intention for each video. This helps you create content that makes your goal clear to your audience. Everything that they need to know about what they'll get out of your video should be clear from the context of your thumbnail image, title, and description. Ask yourself, "What information am I hoping to get to my viewers?" Build your title, image, and description around your answer.
Make Video Outlines
Next, create an outline for each of your videos and follow your outline from inception through creation. Without an outline, your videos will quickly feel haplessly thrown together, and your viewers will not be able to detract value from them.
Detailed video outlines help maintain organization and uniformity and help your viewers stay engaged. Furthermore, maintaining an outline library or archive of all your videos will help you better understand the content you're producing from a high-level overview. You'll be able to reference your outline archive time and time again.
Build Playlists to Curate Similar Content
You should then organize like-minded media into playlists. Keeping your videos in the same genre that has proven successful and organizing them into a playlist is a good strategy.
Playlists simplify the process of resuming content consumption for your channel's viewers. Your viewers have shown interest in your videos; making it simple for them to find more like them without using the YouTube search box will encourage them to keep watching. The objective is to encourage people to watch in one continuous session.
Videos in a playlist should not be carbon copies of one another; even those on the same topic should provide something new to the channel. If you've made a few playlists, you can link to them from your channel's homepage, giving viewers a fast, high-level look at everything great you've uploaded.
Understand the Marketing Funnel
Lastly, think about how you may improve your organization's conventional sales and marketing funnel. From first impressions through subscriber status and beyond, the whole user experience may be visualized using a YouTube marketing or sales funnel. Attracting prospective viewers with thumbnail photos and video descriptions might be the first stage in your funnel, and getting subscribers to sign up for automatic update notifications could be the final.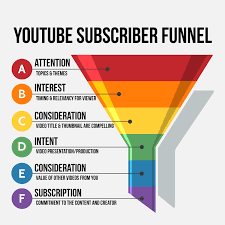 Accessed through the Awesome Creator Academy
The thumbnail is often a viewer's initial impression of your video, so it should be well-designed and provide a real sense of the content presented in the full video. If you can do this at the top of the funnel, you will have a better chance of increasing your impressions and watch hours at the bottom.
Continuous Improvement
YouTube producers should evaluate their work for potential weaknesses and enhancements. For free, you may use YouTube Studio and YouTube Analytics to analyze your videos and determine which parts bring in the most views and which need improvement. Numerous profound realizations may be attained through reading this. For instance, you may find out if and when viewers get disinterested in a certain section of your film. The next step is to rethink your content plan and develop a story arc that keeps readers interested.
Break Up Static Shots
Adding transitions between static images is a great method to enhance watch duration and engagement. A static shot is a specific moment in a film in which the camera does not move and is focused on a particular element of the scene.
Even though there are many variations on static images, it's essential to intercut them with more active ones. Use b-rolls, or supplementary visual shots, to enhance an information video's core material and better convey the point, strengthen the tale, or build dramatic suspense. This is crucial for multi-hour films such as in-depth reviews or instructive guides.
Follow YouTube's Monetization Policy
If you want to become a Partner, you have to play by the monetization guidelines. This may be a bit of a learning curve if you're new to the site, particularly considering how often YouTube updates its policies and offerings. YouTube will review your channel to see whether it meets its monetization guidelines.
To do this, they will analyze your channel's overall theme, the content of your most popular videos, the date and time of your most recent uploads, the metadata of your videos, and the percentage of total watch time.
Helpful Advice on How to Make your YouTube Channel more Monochromatic
As a second step, you'll need to adhere to YouTube's advertiser-friendly policies to earn money from your channel's ad views. They will check your channel for things like spam, fraudulent tactics, hate speech, harassment, and anything that might be harmful to children.
You are not allowed to upload videos that are identical to one another on YouTube. While it's OK for pieces to have some continuity, Google may disable ads on your channel if you repeatedly recycle the same format. The YouTube equivalent of Google's duplicate content warning. YouTube's goal is to provide a platform where users can easily find the videos they're looking for and where search results provide various options.
Outlook
This article is very helpful to you if you want to apply and get approved for your youtube partnership program. Eligible members of the YouTube Partner Program (YPP) have access to the Copyright Match Tool, one-on-one chat and email assistance, and a variety of income streams. It's a boon for YouTubers who want an easy way to start making money from their content. It's free of charge and fully discretionary for content providers on the site. Some important points are also mentioned in this article that are very helpful for approving your youtube partnership program, like(creating your google Adsense account, youtube search optimization, creating a great first impression, understanding the marketing funnel, continuous improvement), etc.