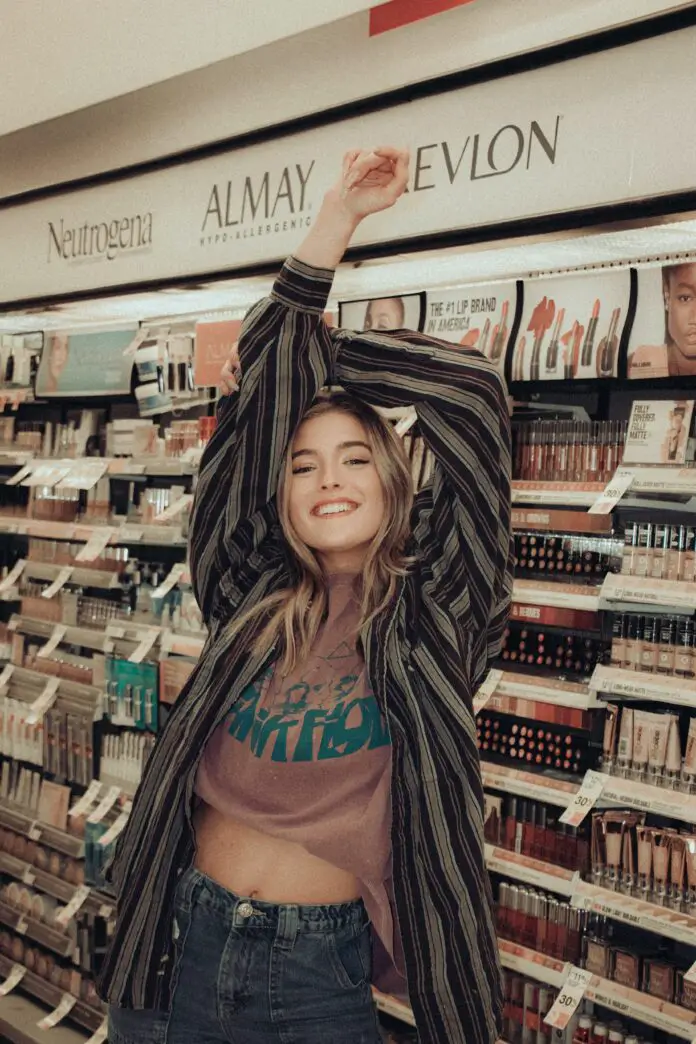 Introduction
Those with between one thousand and five thousand followers are considered Nano influencers. By most standards, one must have at least a thousand followers before being considered an influencer. First among influencers is the nano influencer, who sways the opinions of a tiny subset of the population.
While Nano influencer marketing is on the rise, companies must know that collaborating with nano is not always the same as with a seasoned expert. This might be a challenging shift for organizations managing their influencer efforts in-house rather than via an influencer agency, but the benefits are well worth it.
The micro-influencer is a term you're probably familiar with, but what about the nano-influencer? Nano-influencers have an even smaller fanbase than micro-influencers, which may number anywhere from tens of thousands to tens of thousands (as low as 500). Likewise, smaller accounts with a dedicated fan base are rising in popularity in the realm of influencers. What follows is information that will help you take the first steps toward becoming a Nano-influencer.
83% of consumers say they are more inclined to buy a product if a micro-influencer suggests it. Additional research conducted by AdWeek and HelloSociety discovered that smaller social media profiles saw 60% greater interaction rates than their larger counterparts. There is a significant association between account size and activity on social media, as has been found by several prior research.
This is fantastic news if you're hoping to build a following on Instagram and earn a living as an influencer. The fear of failure prevents many would-be social media influencers from making the jump because they don't think they have enough followers or engagement. You can see that even a modest number of followers may be valuable and that now is a great moment to start capitalizing on the network you've built as you launch your influencer journey.
Why You're Valuable to Marketers as a Nano-Influencers
Nano-Influencer marketing has become increasingly recognized for the significant impact it can have on businesses worldwide. Numerous studies on the effectiveness of influencer marketing provide evidence of this. For every dollar invested in influencer marketing, companies can expect to see a return of $6.50. If a corporation paid you $500 for a post, based on this research alone, you can easily calculate that they would make $3,250.
Good for you! Unsurprisingly, marketers are putting a premium on influencers like you. Influencers, even nano-influencers, should be aware of their potential financial value to brands and businesses.
In addition, collaboration with nano influencers is straightforward. Beginners are often content with the conditions of the agreement and ready to start work, unlike more experienced influencers who may want more money and control. It would help if you kept this in mind as a nano-influencer. You're much more accessible than regular influencers, and if you can channel it into something useful, you'll go far.
It's so crowded up there," she said.
CEO Mae Karwowski said as much to the New York Times.
We can work with many more influencers today and monitor and quantify what is and isn't working, so there has been a big drive to deal with smaller and smaller influencers since their engagement is so high.
CEO Mae Karwowski said as much to the New York Times.
We can work with many more influencers today and monitor and quantify what is and isn't working, so there has been a big drive to deal with smaller and smaller influencers since their engagement is so high.


Tips for Becoming a Nano Influencer
Marketers are nonetheless interested in working with Nano influencers, although they don't have as many fans as micro-influencers. Therefore, we have compiled this guide to help you become an influential figure.
Study Your Niche
Concentrating on a specific subset of a more significant sector is far more effective. The term "niche" refers to a narrow emphasis on a particular market subset. Because of this, you can separate yourself from the other influencers and avoid becoming stuck regarding what to share. It's possible, for instance, that you're not all that interested in travel in general but in backpacking-specific material. It would help if you looked into the backpacker market. To do this, you should read materials of a similar kind and make notes on potential social media posts you may make while travelling. Check out favourite backpacking blogs, read popular backpacking articles, and watch popular backpacking videos on YouTube. Take note of any patterns you discover, and plan how you may incorporate them into your writing.
Be Your Audience
Nano influencers (or any influencer) would struggle to win over marketers if they didn't live by the values they promoted. This is why you need to serve as your audience. Do what you say you will do and stand by your label.
Consider the accounts you follow if you are invested in your field. Would you follow your account if it belonged to a third party? If that's the case, why not? By removing the filter of your username, you may evaluate your writing more objectively.
If you want to specialize in backpacking, you should already be a backpacker or show a serious interest in the activity. All of your postings should reflect this link. Folks aren't satisfied with only connecting with a picture; they also want to know more about the people who took it.
Get Involved In Discussions
A marketing adage says you need to go where your target demographic already spends time. Once you engage in influencer marketing, you become your brand's marketer and should treat yourself as such. As a beauty blogger, for instance, you may benefit by commenting on other beauty bloggers' sites and pages. Engage in conversations about beauty on Twitter.
You should also use Reddit and Quora, two more obscure social sites. These smaller platforms aren't perfect for Nano influencers. Still, they're a wonderful place to start if you're interested in learning more about the topic or making genuine relationships with individuals who share your interests.
Engage With Your Followers
As discussed before, one of the main attractions of Nano influencers is their high engagement rates. If you want to be an influencer, you can't have a small number of followers and a low level of interaction. Consistent interaction with your audience can increase your credibility in your field, attract additional fans, and make you more marketable to advertisers. The most excellent place to accomplish this is in the comments; merely reacting to remarks may have a significant impact. You can see this in action on the Black Milk Clothing website:
To generate interest and expand your fan base, you may also host competitions and give away prizes. It's possible that putting some money into your brand can provide greater returns in the long run. Finally, another way to interact with your followers is to "re-gram" their posts. You may, for instance, ask to utilize a follower's material and tag them if you spotted a great shot they shared. It's a terrific communication method with fans; brands always use it to show off their fan base.
Reach Out to Complementary Influencers
To get noticed as a Nano influencer, you need to be innovative. Marketing your business and holding competitions were two suggestions we made before. Collaborating with other influencers whose content is complementary to your own is another approach to expanding your social media brand. When forming partnerships, stick to working with other nano and micro-influencers so that you may both reap the benefits.
For instance, as a backpacking-focused influencer, you could launch a modest campaign with a hiking- or mountaineering-focused influencer. A collaboration may be as essential as agreeing to tag or mention each other in the comments, so don't feel you have to plan anything huge. But you may increase your marketing impact, reach, and money by teaming up with another influencer to host a giveaway. Make use of each other's fan bases and influence this way.
Plan Your Photo Strategy
Your social media page should reflect your style, and a well-thought-out approach to photos is essential for making an excellent first impression. It's crucial that you deliberately design its look for this reason. Utilizing Instagram grid preparation instruments is a beautiful method for this.
But the value of your photographs lies in more than simply their aesthetic quality. Optimizing your bio is also essential. Photos should tell a narrative and convey the tone of your page, but your bio should include a call to action and brand information like your email and a branded hashtag.
Join an Influencer Platform
Google search results for "top influencer marketing platforms" may return several hundred links, of which just a dozen will be helpful. You may have difficulty being noticed as a nano-influencer because of how little you are. We at Scalefluence have considered even the tiniest of influencers while designing our marketplace. Due to this, Scalefluence is an excellent platform from which to launch an influencer career.
Accessing the platform as a member is straightforward. Sign up with your details, and you may set up your profile after our system has verified your details. Our marketplace will now include you, making it simple for brands to discover influencers with your level of engagement and eye-catching content.
The platform serves as the exclusive means of interaction for all parties involved. Although Scalefluence will recommend a price per post depending on your expertise, you are free to choose the cost of your contributions. Nano influencers may earn a living, too. Since your pricing is already established, you can skip the negotiation and uncomfortable small chat about money and get right down to business. If an advertiser pays you, the money won't get to you for a few days, but as soon as they give the green light, it'll be released from escrow.
Outlook
Every day social media users with between 100 and 10,000 followers are considered nano-influencers. They aren't paid to "influence" anything, and their feeds are full of mundane things like pictures of their friends and family, clips of cats doing silly things, and memes. Here are seven basic steps for making the best Nano-influencer; if you want to make a Nano-influencer, this article benefits you. Some important tips are also mentioned in this article (study your niche, be your audience, Get involved in the discussion, Reach out to the complementary forum, Engage with your followers, join an influencers platform), etc.