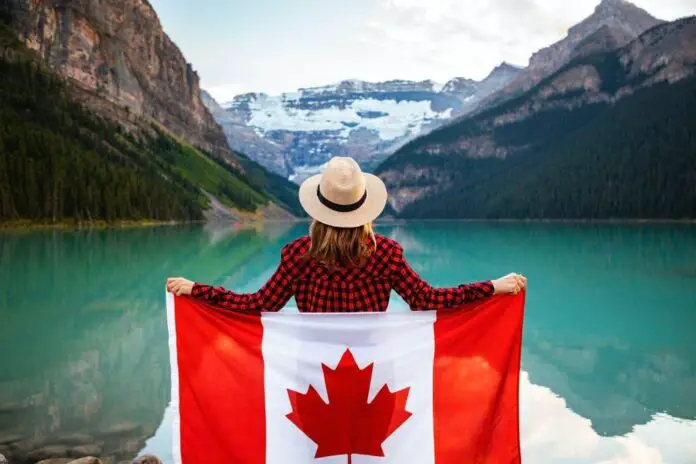 Are you thinking of relocating abroad? If you are about to go and settle in Canada, you must be wondering how you can get a Canadian Permanent Residence?
You will need to follow a process to get permanent residence (PR) in Canada. It requires determining your eligibility, whether you fulfill the criteria or not? There are set requirements, and you are instructed to meet them. After that, you will be asked to complete the application form.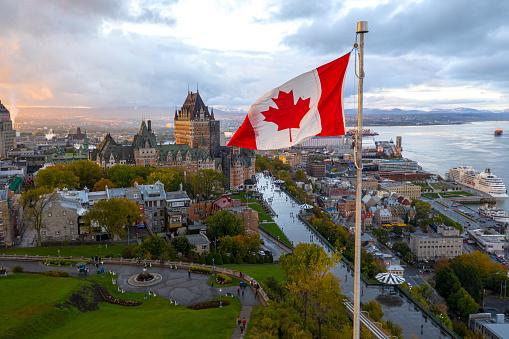 Want to hear the good news? The new applications for Canada's permanent residence pathway are open. This time Canada is offering almost six ways to invite applications for permanent residence. Canada plans to invite and welcome nearly 90,000 temporary residents and offer them permanent residence in the country.
Why Choose Canada?
Canada is the land of opportunities, and Canada welcomes everyone for all those who want to go and live there permanently. Every year, thousands of people seek to become permanent residents of Canada, and the number of successful applicants is growing each day.
What is a Canadian Permanent Residence Visa?
Do you know that Canada's Permanent Residency is one of the most longed-for visa categories globally? In 2020, Canada welcomed 106,405 permanent resident economic immigrants, and Canada is a country that offers skilled foreign workers to come and settle there.
Canada's Permanent Residence program is a 5-year multiple entry visa program. Once you get the PR card, after three years of staying and working there, you can apply for Canadian citizenship.
The Benefits of Having Canadian Permanent Residence
You might be wondering why Canada's permanent residence is the table talk? It is because this permanent residence offers a lot of benefits. For instance;
5-year Multiple Entries Visa
Canada is an immigrant-friendly country
It doesn't show any discrimination against immigrants
Equal privileges, opportunities, and legitimate assistance to foreign immigrants comparable to the citizens
Family Status to permanent work
Schooling, well-being, and community-based program vision for the whole family
Access to the USA
You can leave and enter Canada's borders whenever you want. By using a Canadian permanent resident card
You will also be given permanent resident travel documents (PRTD)
Once all the requirements are met, you can apply for Canadian citizenship
Eligibility Requirements for Canadian PR
Sounds great, right? Understandable. So you might be wondering what the eligibility criteria for a Canadian PR card are? The minimum prerequisites are:
Good bands in IELTS exams
Maintained Funds in your account
Your career should be on the desired list of country
Win at least 67/100 points
Produce papers for employment on demand
Skill Assessment Test
Educational Degrees and Transcripts
Educational Credential Assessment (ECA)
The Comprehensive Ranking System (CRS)
Are you worried about your comprehensive ranking system score? It is a point-based system used to access your profile and rank it in the Express Entry Pool. There are various categories for which points are allocated. Some of these categories are:
Age has a maximum of 12 points
Education carries a total of 25 points
For Work Experience, there are 15 points at maximum.
Language proficiency carries 28 points
For adaptability, you will get 10 points
For Arranged Employment 10 points are allotted
The average cut-off value is 470 points. A good Comprehensive Ranking Score is in the range of 460-470. Expect to get an invitation to apply (ITA) if you have a score in this range. Sometimes, applicants with fewer scores are also seen to have received ITA.
The Documents Requirements for Canadian PR
The following list of documents is needed, and you will be asked to provide this on-demand. As you are claiming points, make sure to fulfill the eligibility criteria.
The documents are:
Education Transcripts and Degrees
Experience Letters from Employment
Valid Passport
Proof of Identity
IELTS Score Card
Qualifying WES Report
Clearance Certificates from Medical and Police Departments
How to Start the Process for Canadian PR?
If you have made up your mind about permanent residence in Canada, then here is a step-by-step guide for you to apply for PR in Canada.
First of all, complete ECA which is the Education Credentials Assessment
Earn good bands in your IELTS scorecards
There is an online portal, Express Entry. Create your profile and lodge your application.
Apply for the suitable permanent residence program
Once you get your Invitation to Apply (ITA), you are good to go for the next steps.
You will also be asked to submit clearance certificates from health and police departments. It will be supervised by Canadian Citizenship and Immigration (CIC)
You will attain your authorization for permanent residence prestige; provide your passport for visa stamping once you get it.
Provincial Nominee Programs Under Canada Immigration
There are a lot of candidates who can not get 400 points. The right pathway for permanent residence is the popular Provincial Nominee Program.
Each province and region has its sources and policies that target students, business people, and skilled workers. However, keep in mind that each area has different eligibility criteria.
A few renowned programs are:
Alberta Immigrant Program
British Columbia Program
Manitoba Provincial Program
New Brunswick Programme
Newfoundland and Labrador Program
Some more are:
Nova Scotia Program
Ontario Immigrant Nominee
Prince Edward Island Program
Saskatchewan Immigrant
Yukon Program
Who can you take with you?
If you are about to depart to Canada on Family backing, the following members of your family can accompany you.
Spouse
If you are a bachelor but you don't mention yourself as one, the authorities assume that your partner will be going with you. Therefore you don't need to apply individually for your partner's visa.
Kids
Your kids under 22 years of age are also included in your profile. Not only this, differently-abled or mentally unstable kids are also your dependents and are considered in your application.
Parents/Grandparents
You can also sponsor your parents once you get settled in Canada. After spending a considerable period there, you can invite your parents there with you.
The Latest COVID Travel Restrictions in Canada
You all are well aware of the latest waves of CoronaVirus and the new Delta Variant. Due to the pandemic, there are travel restrictions, and from time to time, these get updated.
You will be asked to provide a negative COVID test before boarding the plane. Not only this, your test after the flight is also needed. Moreover, possibly you will be asked to stay in quarantine if needed until your test results are negative.
Due to COVID travel restrictions, you can expect a bit of delay in application processing. The applications for Canadian Permanent Residence are open and are being accepted. The only reason you will not be admitted to Canada is if you show symptoms of COVID-19.
Validation of Canadian Permanent Residence Card
Do you know that the PR is not a Canadian citizen? So all PR Card Holders need to reapply once the card expires. Once issued, the Canadian permanent residence card is valid for five years, and you can renew it later on.
If you want to keep your status, the minimum period is 730 days. You can renew your residence in five years if you stay for almost 730 days.
Programs for Canadian Permanent Residence
There are various programs by which you can submit your application for permanent residence. Some are:
Express Entry Canada Program
This program is for professionals and trade workers.
Business Immigration Program
This program is specifically for people in business and needs a minimum investment of CAD$ 150,000.
The Provincial Nomination Program
This program is for all those who can't meet the requirements for the Provincial Nomination Programme.
A few other programs are:
Start-Up Visa Program
Self-Employed Program
Family Class Immigration
Work Permit Visa
Study Visa Program (For undergraduates or Graduates)
Visitor Visa
The Atlantic Program
Canada's Long-Term Immigration Scheme
Each year Canada plans to invite and welcome thousands of visitors to become permanent residents. Over 1 million permanent residents have been accepted in the last few years.
So are you ready to live your life in Canada?
| Year | Permanent Residents |
| --- | --- |
| 2021 | 351,000 |
| 2022 | 361,000 |
The Risk of Losing Your PR-Card
You should keep this one thing in mind your permanent residency can be canceled out by an adjudicator if:
A PRTD Appeal or inquiry is filed against you
You renounce your residence voluntarily
A removal order against you may come into force
When you get Canadian citizenship
Final Words
If you want to achieve your dream of residing permanently in Canada, keep one thing in mind this application is not as easy as it seems. At times the process gets complicated, time-consuming, and challenging.
Take help from professionals throughout Canadian permanent residence to avoid any problems in the process. It is because the last thing you want or can afford is to get a refused or rejected application.