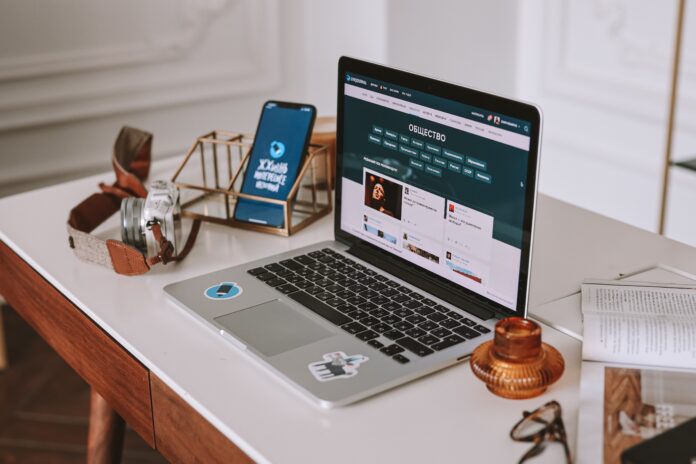 When monetizing a blog, how do you do it ethically and honestly? Making money from a blog might be challenging when you're just starting out. When this happens, some bloggers may be tempted to accept sponsored post offers that go against their principles. While receiving money might help you maintain your blog, maintaining a quality that is true to who you are is more important.
Your site's content, your blog as a whole, and you as a company owner should all be held to the highest possible standards.
If you have picked a field for your blog in which you are already well-versed, you will be less likely to be tempted by advertorial offers that go against your beliefs as a blogger. If you're skilled at cooking, know a lot about nutrition, and decide to start a blog on those topics, you'll be in good shape. Why? Because you can provide most of the material and rely less on other sources. Your blog's external guest pieces may be sponsored by businesses relevant to your blog's specialty, so you wouldn't have to compromise your ethics to make money.
It is possible to monetize your blog without sacrificing your principles or posting information you feel uncomfortable with.
Keep in mind that apart from selling your digital items, you may also generate money via affiliate marketing, selling advertising space on your blog, writing for other blogs, and selling sponsored pieces. Are you trying to make a living off the sale of a digital product (like an e-book or an online course) that you know is of high quality and which you firmly believe because you made it? I think that's a fantastic approach to earning money blogging without sacrificing your principles.
As a bonus, you may give your readers a low-cost membership option where they would get unique material as a member or subscriber of your blog, provided you produce high-quality content that is primarily pure value pieces and not as many advertorial posts.
Here are some suggestions for monetizing your blog without sacrificing your integrity or the beliefs around which your site was founded:
Set Boundaries and Stick to Your Principles
Setting limits on the kind of sponsored material you'll publish on your site is crucial. Promise yourself that you won't budge from these limits, no matter how much money the prospective sponsor offers you.
For example, I was once requested to write about a webcam model to advertise an adult website. In exchange for publishing this explicit material, I turned down a sum of money, sticking to my values and making clear to the persistent customer that I would not cross certain lines.
In many ways, you are the only decider who is allowed to see your blog. Please take responsibility for your blog's reputation and uphold it at all costs. If you want to earn money blogging without sacrificing your convictions, you need to create limits and enforce your standards over what goes into your site.
Blogging limits are the guidelines you establish as a blog owner to keep your site running smoothly, with a positive reputation, and for the long haul. Knowing yourself and your audience's values before creating content is essential. The ideal limits for you and your blog can be established with a little study and introspection. Establishing an online persona that accurately reflects who you are, is a valuable skill.
Keeping your blog's integrity intact is something your readers will appreciate. It's for the best in the long run if you must certainly decline paid assignments because they don't align with your principles. If your blog is good, you'll attract high-caliber advertisers that want to collaborate with you.
It's best not to endorse something that goes against your own beliefs. That won't win you fans or build a following that will stay true to your brand. Brands can never earn the same level of trust as an individual. People will respect you as an expert in your field and share your material if you write from the heart and put them first rather than a corporation.
Even though I receive many requests for sponsored posts every day, I seldom include them on my site, The Babe Report. I hope that I will be successful in maintaining the status quo.
Recognize and appreciate the values and perspectives of your target audience
Professional bloggers have a blog that reflects their individuality regarding their beliefs, values, writing style, sense of humor, and voice. This is why each genre has its specific fan base. They don't merely copy and paste the work of their competitors to seem more established.
Bloggers shouldn't focus primarily on making money. I find it fascinating that if financial gain is not your primary motivation, you produce better content on your blog and get more sponsorship offers from credible companies. Money is nice, but what matters is helping your readers. People are more likely to trust your blog and return for additional content if you provide value in each article by teaching your readers about a crucial issue or sharing your experience in a particular field. You risk being spammy, sales, and inauthentic if you depend too much on sponsored pieces or advertorial material on your site. To earn a career as a blogger, you should avoid advertising low-quality or irrelevant items. Because of this, bloggers must be aware of the abundance of undesirable compensated options now accessible to them. Master the art of saying "no" to prospective sponsors, particularly if you have solid evidence showing that your audience would view any such sponsored material with distaste. As a result, you may avoid potentially damaging partnerships and focus on promoting the kinds of items you believe in. Tell the truth to your readers. Find out what you are comfortable selling, advertising, or making available to the public.
Advertise Products Exclusively You're Confident That Your Audience Will Love, Which You Do
You may be tempted to choose more oversized commission items if you're trying to maximize your monthly earnings from a subscription service or other revenue stream that relies on recurring customers. Bloggers should choose goods that are relevant to their readers. Writing on topics you aren't interested in is no fun, but financial considerations are always a factor in the blogging world. To the average consumer, it's comforting to know they aren't dealing with yet another website's sales team. It's essential to think about more than just the financial rewards when deciding whether or not to join a new affiliate network and start advertising its product.
Make the bulk of your blog posts informative long-form pieces that readers will find helpful.
It seems that the primary goal of digital marketers nowadays is to make their product's free content as compelling as the premium one. This is much more than a free demo. It's about giving out long-form information of great value that solves problems your audience has, whether or not it includes an explicit call to action to purchase a product.
To attract and keep readers, it helps to provide high-quality, informative articles on your blog regularly. Honesty is rewarded with an increasing readership, increasing your blog's potential for profit.
There's no denying that planned, sales-focused blog articles that finish with a call to action to purchase a product may be an effective way to generate income. Try to restrain yourself from too repetitive postings. The ability to sell a product via sales copywriting and sales-oriented blog articles is just one part of what it takes to build a successful blogging company. To earn people's trust and keep them, you must be a skilled writer who consistently produces content with genuine value.
Build Credibility with Your Audience by Endorsing and Demonstrating Products You Believe In
The worst thing you can do as an affiliate marketer is to publish a thoughtless blog article in which you mindlessly urge people to "purchase this!" through your affiliate link. There are several ethical methods to promote goods and services on your blog.
Try it out for yourself and see whether it's something you think other people would benefit from knowing about before you go into detail about it. You could make a video demonstrating how to use the product as you show its top features and explain why they're so great. You may include this video, some text describing why you suggest the product, and a link to the product's purchase in your blog post.
A blog's readership is more inclined to take your word for it regarding a product you're advertising if this kind of sales-oriented material doesn't appear on it very often. Since you don't usually endorse items unless you feel they are fantastic, customers know they can trust you.
Therefore, your audience will have greater faith in your abilities as a product reviewer and will be more likely to purchase what you recommend. These comprehensive and trustworthy product evaluations, replete with helpful lessons, will demonstrate to your audience that you value sharing information with them.
Concluding Remarks
It's common knowledge that affiliate marketing has influenced the blogosphere. Making money as a blogger is as easy as promoting things to your readers. Affiliate items make it possible to advocate for your preferred businesses while earning a commission. It works well for blogs that focus on content. Using the advice in this piece, you may monetize your blog in a manner that aligns with your personal beliefs and professional aspirations. You're being genuine and giving real value to your readers when you promote things that fit your site's niche and that you believe in. Your blog's standing will improve tremendously as a consequence of this.