Instagram may be a very effective promotional tool for your company. What follows is a guide for maximizing its potential. Instagram is a well-liked social media network that has proven to be an effective promotional vehicle for companies of all sizes.
Make an Instagram account for your company and promote it with photographs, live videos, and hashtags. Promote your company with Instagram advertisements and sell your wares directly from the app.
This article is geared toward entrepreneurs and marketers interested in expanding their companies via the usage of Instagram.
A Guide to Using Instagram for Business
Is incorporating social media marketing into your company plan a goal? Then maybe Instagram is the ideal option for you. More than 2 billion people use Instagram every month, and 90% of them follow a business account. Because of this, it is one of the best places for advertisers and merchants to reach their target audience.
What's the first step, though? And how exactly can you use this medium to expand your clientele and boost your revenue? In this essay, we'll go over some of the fundamentals of the commercial use of Instagram.
How to Set up an Instagram for Business Account
If social media is just a tiny part of your employment, learning to utilize Instagram for business may seem impossible, but that's why we're here! You may depend on us for assistance at every stage of account management.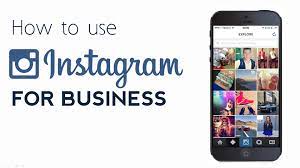 Create a New Instagram Account
You can create a whole new account or convert an existing personal profile to a professional one. First, get started by doing what needs to be done:
You can also download the Instagram app on iOS, Windows, and Android.
The next step after downloading this app you can also sign up for your Instagram account.
In the third step, you can enter your email address.
Note: Select "Login with Facebook" or provide an admin email address if many people will be using your Instagram account or if you want to share content on your Facebook company page.
After entering the email address, you can add more information like (Username, Password, and other personal information). If you choose that option, you may be prompted to log in to Facebook.
Select the next button.
Yay! You may now post photos and videos to Instagram from your account. There's no better time than now to jump to an Instagram business account.
Convert Your Personal Information Profile to a Business Profile
Here are the steps you need to do to convert your existing personal Instagram account into a business account:
The first step for making the business account is selecting the upper right corner menu bar on your profile.
The personal account is switched after clicking this menu bar and going to the next second step.
Select your Instagram account
After selecting the business account, all the option appears on the screen. You can choose one of these options ( influencers, artists, or content producers)
After completing all these steps, you can terminate your business account to your Facebook account.
You can also add your contact details after selecting your business's category.
Select Done
Business Account vs. Creator Account
Don't worry if you don't know if you need a company or creative account. Instagram's myriad options might make it challenging to choose what to do first. Go With a business account, you can make your profile stand out and tell your followers what you're up to.
The bio section of a corporate Instagram account might include additional information that isn't available on a personal account, such as od thing you have us to assist you.
You may also access advertising and analytics, schedule posts, and create an Instagram store. Your profile as a whole will seem more serious.
Contrarily, a creator account is more suitable for a person than, for example, a business. For instance, if you have a creator account, you may specify who you are. You may now replace "Clothing Brand" with "Designer." You can better understand your specialty and locate your people in this way.
However, even independent authors may profit from having a corporate account. If you're still unsure, try out a company name and see if it sticks. It's easily adjustable at any time.
How to Use Instagram for Business
Suppose you seek techniques to boost brand recognition or create connections with prospective consumers. In such a scenario, Instagram marketing might be a suitable method.
However, there are several things you should know before diving in headfirst if you want to maximize the benefits of your efforts. Here are some of Instagram's most valuable business features that you should investigate before making posts.
Get Professional Photos Taken
Having a high-quality photo as your profile picture will make you more noticeable to other Instagram users and increase the likelihood that they will follow you. A custom profile photo demonstrates that you have put thought and effort into building your brand, and people appreciate that.
In addition, you should only use high-quality photographs in your postings. Instagram users may quickly and easily get more followers by m. Consider the following Pura Vida illustration.
The photos are of professional quality and effectively showcase the products they sell. They are maintaining a visually appealing feed full of stunning images.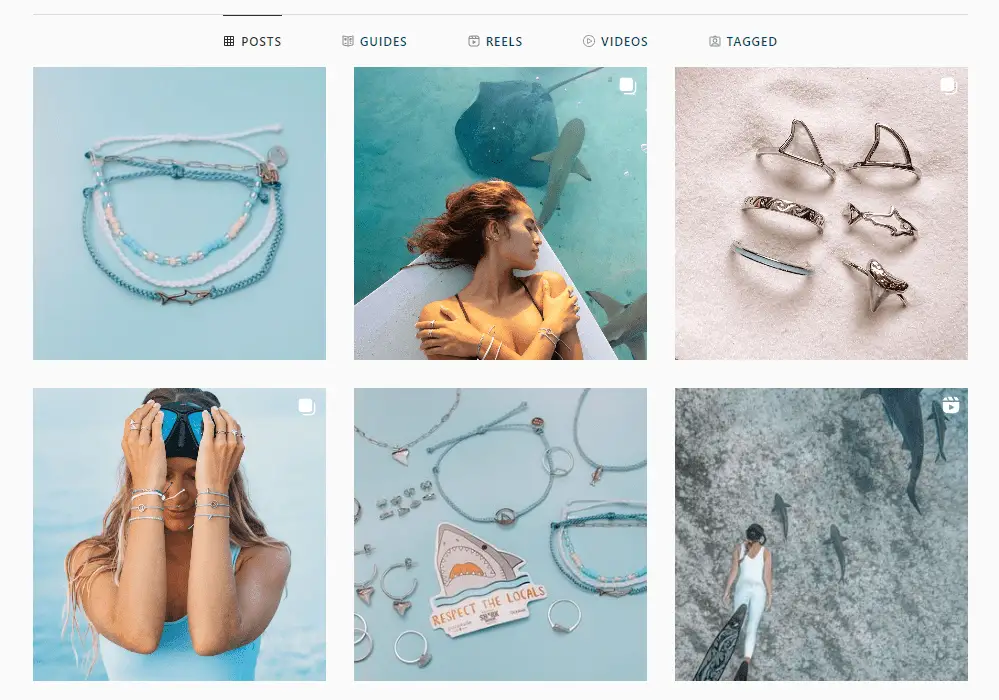 Instagram Stories
When upgrading your business account, you may enhance your Instagram stories with additional features. You may include links to your website or brand sponsorships to get more attention than you would with a personal account.
Stories are another effective strategy for maintaining interest among your audience. Keeping in touch with your audience via your feed and Instagram stories will encourage them to try out your offering.
Utilized Highlights
Using Instagram Story Highlights, you can get the most out of your brand-new Instagram business page. You can store and organize it all in Highlights, whether it's frequently asked questions, recipes, itineraries, or user-generated material.
Another stunning illustration of the Pura Vida way of life is shown here.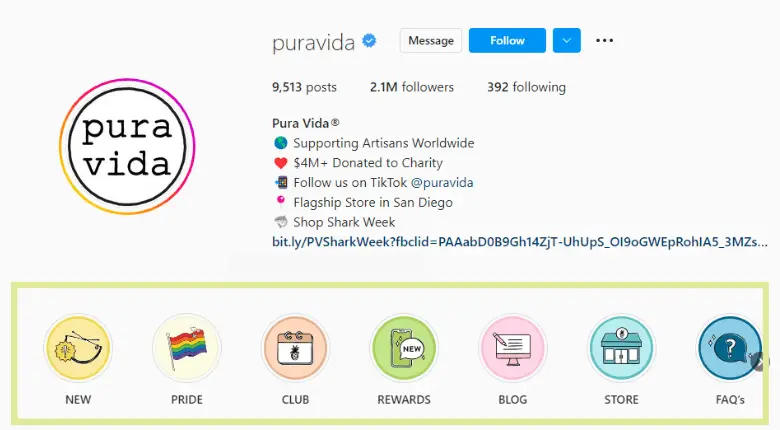 Stream Live Videos
Instagram has become one of the most incredible places to broadcast videos live. Creating a live video and posting it immediately via your Instagram story is simple. Live videos enable you to communicate with your audience and show off your items.
Interact with Your followers
If you are an Instagrammer, you know how much fun it can be to communicate with others who follow you. It's like discussing with them! Engage with your fans by reacting to comments and Instagram direct messages. Not only will you raise your follower count, but you'll guarantee that your present followers don't hit the unfollow button!
Using Hashtags
You may increase the visibility of your material by using hashtags. Instagram captions can't be searched, but hashtags can. In this case, if #vintagedresses is a hashtag you're using, it will be used when someone searches for that term. Even if they aren't following you, they will see your profile.
It's even possible to create a custom hashtag for your company. Hashtags associated with your brand are a fantastic way to encourage user-generated content and reach a wider audience.
Host a Takeover
Having another person "take over" your Instagram account and post material on behalf of a company is an intriguing concept.
This is indeed a terrifying idea, but it works! Takeovers are an excellent opportunity to work with other influencers and companies to increase your exposure, build relationships, and reach a new audience.
Use Instagram Reels
Reels are relatively new to marketing, but they pack a serious punch. Instagram users may be persuaded to check out your company or product by creating entertaining reels they'll want to browse through for hours.
Instagram reels are short video compilations comparable to those seen on TikTok. In theory, they can go on for up to 90 seconds, but in practice, that's seldom the case. Usually comedic, but other creative, visually appealing stuff, such as ceramics or painting, may also keep viewers interested.
Advertise on Instagram
Like on Facebook, Instagram advertisements seem genuine posts until you notice the "Sponsored" mark at the bottom. All parts of the app, including your news feed, storyboards, highlight reels, and more, are used to display these advertisements. Commercials also have call-to-action (CTA) buttons, in-depth product descriptions, and related reels.
Instagram ads are an effective means of generating revenue for your account. There are two options: promoting a post or utilizing Ads Manager.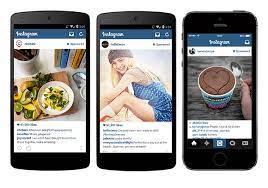 With Facebook Ads Manager, you can build ad campaigns that are more specific to your audience and more visually appealing.
You can boost your post with only a few taps in the Instagram app, but it lacks the depth of the Ads Manager platform.
Obtain Audience Insights
You can easily monitor your account's growth and general effectiveness with the help of Audience Insights. By pointing you in the proper direction for advertising and content generation, insights can help you make the most of your Instagram strategy.
The Instagram Audience Insights may be seen by clicking the "insights" button under your bio. How much your content strategy improves will astound you.
Track Your Analytics
Insights are where you'll find all the analytical data accumulated. It would help if you kept tabs on analytics to understand better the conversion and engagement rates of your business's marketing efforts. And it shows you how to make your content more attractive to your present followers and attract more of them in the future.
In the insights tab, you can keep tabs on how many people you've reached, how many accounts you've interacted with, how many followers you have, and what you've shared. The information provided by each of these reports will help you better understand the status of your account.
Sell Products On Instagram
You may use Instagram to advertise your goods and services. Connecting with potential buyers of your goods is made easier via Instagram. Showing your followers that you invest time and effort to produce high-quality material is an excellent way to earn their respect and loyalty.
You may use Instagram to market your wares in a few different ways. Using the Instagram Shopping feature, you may boost sales by tagging products in Instagram posts and stories.
Likewise, be consistent in the items you upload to your website. To maximize your chances of making a sale on Instagram, you should include your wares in as many posts, stories, and highlights as possible. A live Q&A is another excellent way to interact with your audience.
How to Optimize Profile Your Instagram Profile
You must fine-tune your profile to get the most out of social media. Listed below are some suggestions that could be useful.
Optimize Profile Pics
Instagram profile pictures for many companies are just their company logo. Maintaining a consistent profile picture throughout your social media accounts is essential for brand recognition.
Display pictures are shown at 110 x 110 px but are saved at 320 x 320 px, so shoot for that if you want the best results. Remember that a circle will act as a frame when snapping a photograph.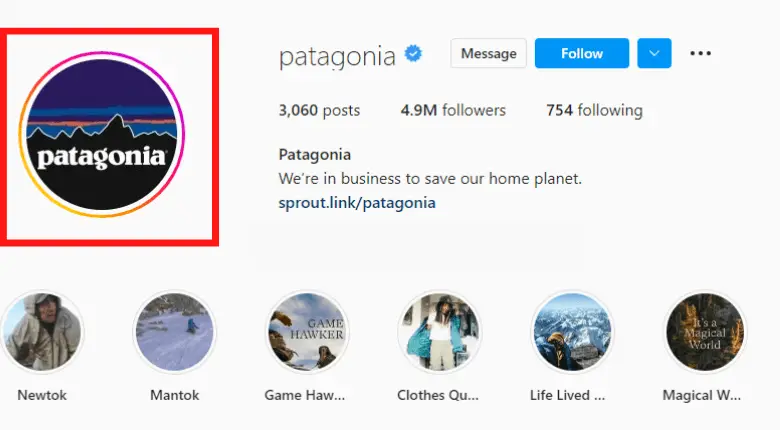 Add Relevant Contact Info
It would help if you made it easy for consumers to connect with your business using Instagram. You may improve your profile's visibility by filling in missing details like your phone number, email address, and home address (if you have one).
When you add a phone number or email address to your Instagram account, Instagram automatically generates buttons for your profile. Call, Text, Get Directions, and Email are just a few options that can be accessed through these tabs.
It would help if you made it easy for consumers to connect with your business using Instagram. You may improve your profile's visibility by filling in missing details like your phone number, email address, and home address (if you have one).
When you add a phone number or email address to your Instagram account, Instagram automatically generates buttons for your profile. Call, Text, Get Directions, and Email are just a few options that can be accessed through these tabs.
Create a Visual Aesthetic for your Brand
One of your objectives should be to develop repeating themes that may be used interchangeably. It happens that sometimes the message is straightforward. In the same way, a cuisine blog may include the author's favorite recipes, and a clothing label might display some of its wares.
Instagram is primarily a visual platform; therefore, developing a distinct visual identity is essential.
Whether you're a product- or service-based company, there are plenty of opportunities to show off your wares. After settling on a set of themes, it's time to give your website its distinct look and feel.
Please establish a signature color scheme and style that followers will recognize throughout their Instagram feeds. Rachel Brathen is a yoga podcaster who draws inspiration from the outdoors and utilizes personal photos from her life to let listeners connect with her. and engage the audience.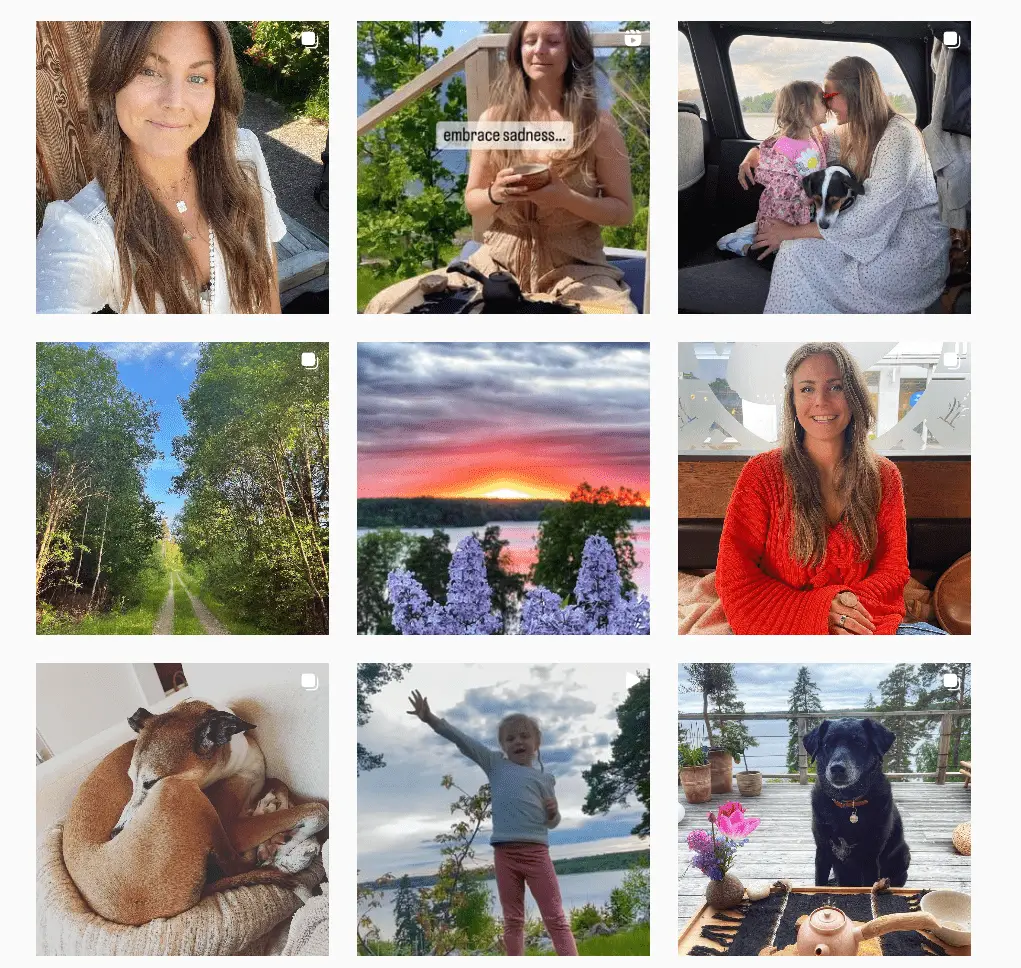 Use Tool to Help You Edit Your Photo
To create a great photograph, editing is almost always involved. Keep your style consistent, make your distinctive frames and logos, and even make your infographics with editing tools.
Thankfully, there are plenty of no-cost options, such as Instagram's native features and third-party applications. If you're not happy with the results, try out some of the various photography applications available for mobile devices.
Write Compelling Captions
Even though Instagram is primarily a visual sharing site, you can't afford to forget about your captions.
A well-written caption will explain the significance of the image. Empathy, connection, and trust may all be strengthened with well-written material. The use of humor is another profitable strategy.
Save More Casual Content for Instagram Stories
When it comes to telling tales, Instagram Stories is a great tool. It's possible to build genuine brand tales that interest consumers even if they don't strictly adhere to your style. Incorporating engaging multimedia elements like animated GIFs and musical clips into your accounts is a great way to get your readers to check them out regularly.
An aside: You may add links to your Instagram stories if you have more than 10,000 followers.
Create Inclusive Content
More and more brands are producing content that addresses diversity issues to appeal to a broader range of consumers. This involves filling writing positions with a diverse group of people from many walks of life. However, companies should not make their tales all about them. They must craft true stories that can connect with any audience.
More people will listen if you accurately portray them.
Post Consistently
Scheduled Instagram posts regularly are necessary to maintain engagement with your audience. Regular updates are difficult to maintain, however. Finding time to sit down and compose a new blog article with job, family, and other commitments is challenging. We know the need to maintain a regular posting schedule, but we don't always feel we have something worthwhile to contribute.
The easiest method to maintain a steady posting rate is to stick to a regular publishing schedule. This doesn't mean you need to map out your whole year in advance; you should set aside some time to consider the kinds of photographs you want to share and then schedule them in advance.
Several applications and online services are available to assist you in keeping your Instagram feed organized. Canva, Sprout Social, and Hootsuite are some of the most well-known. You may share pictures, annotate them, and alter them on these sites. Posts may be pre-scheduled and published at a later time.
Respond To Comments and Mentions
Instagram users are eager to find new channels of communication with businesses. Therefore, you should make every effort to interact with them. One strategy is to reply to feedback and mentions of similar firms, even more so if your business provides complementary goods and services.
Collaborates With Businesses and Other Instagram Influencers
Instagram marketing is one of the most effective methods to advertise your goods and services on Instagram. Brands may use Instagram's influential users to boost product awareness and drive traffic to their websites.
Many people have influence, such as famous people, bloggers, vloggers, photographers, and artists. For each given company, there are advantages and disadvantages to using each kind. A well-known face, for instance, may increase interest in and awareness of a campaign's message. Through sharing genuine experiences with the goods, a blogger may gain the confidence of her readers. YouTubers may demonstrate the product's usefulness by showing its unique features and providing helpful hints for using it. Photographers have the unique ability to produce pictures that compel consumers to make a purchase decision. Individual flair may be injected into the marketing by engaging artists.
They share that they each have a sizable following as a common trait. You may tap into their established audience by teaming up with an influencer. This increases your potential clientele.
Make the Most of Instagram for Business
Instagram is a photo and video-sharing platform. However, it is also a robust digital advertising tool companies utilize to expand their customer base. Although many individuals have a basic understanding of Instagram, there is still much to learn.
We are sure that you will find Informativespace.com the most knowledgeable and effective influencer marketing platform available. We partner with companies and organizations all around the world to increase their sales, spread their name around, and boost their return on investment via the power of influencer marketing.
Top brands have trusted us for years. The fields of technology and fashion each have their share of influential people. We aim to assist you in reaching your business objectives via the effective use of influencer marketing for your company, and we intend to do so by analyzing relevant data.
Outlook
This article will teach you the best practices for expanding your company's presence on Instagram. Instagram is a great marketing tool for businesses. You were keeping tabs on statistics, etc. Create an Instagram business account if you want to market your photos, live videos, and hashtags. This post is an excellent resource for setting up a new Instagram business account and learning the ropes of the platform. All the information you need to create a business account is included in this post, such as optimizing your profile and profile picture, using highlights and Instagram stories, and so on.