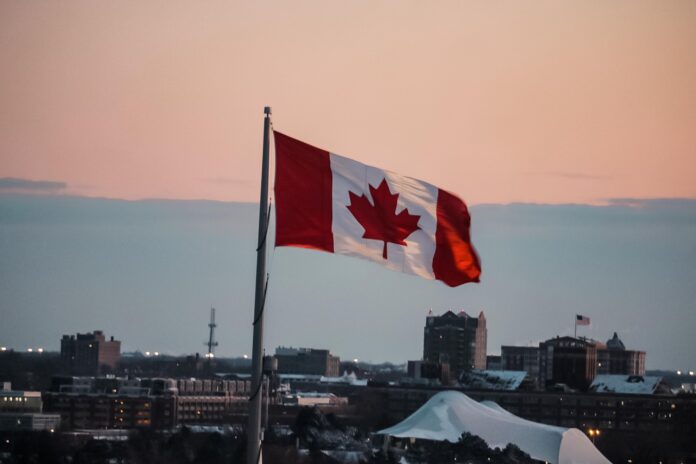 Are you looking for the easiest ways to get Canadian Permanent Residence? You might be confused after going through several immigration programs to Canada. Can't decide which immigration program is right for you? Don't worry; we have got your back.
In this article, we are bringing the easiest ways to get into Canada. It is all about immigration programs to Canada. So what are we waiting for, let's dive in?
Key Factors
Immigration to Canada is highly conditional on numerous eligibility requirements, and one must meet these essential requirements to get nominated for permanent residence. Have a look at your goals and priorities. It is because it all matters on the expectations you have set for yourself.
Your dream of immigrating to Canada and getting permanent residence there is not impossible now. You can succeed in getting it as diverse available options are waiting for you to get a timely and lenient entry into Canada.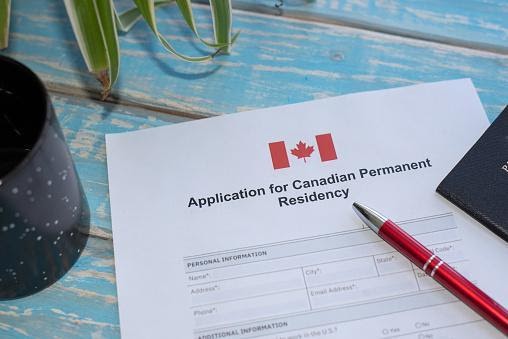 The government has opened various immigration programs owing to the sparse population in Canada. Such programs ensure hassle-free immigration in Canada.
Whether you are a student or a skilled worker, there are numerous alternative accessible options for you. If you belong to the class of yearning migrants, these programs usher in good immigration outcomes.
Easiest Immigration Programs for Canada
The following is a list of the lenient ways to get PR in Canada. So are you ready to immigrate?
Express Entry Program
If you are one of the professionals or trade workers out there, then the best program for you is the Express Entry Program.
Provincial Nomination Program
If you are not a trade worker and could not meet the Express Entry Requirements, the Provincial Nomination Program is for you.
Business Investor Program
If you are in business and want to invest in Canada and expand your business there, the Business Investor Program is for you. The best part is you will only need CAD$150,000 investment.
Work Permit Program
This category is best suited for those who have already received an employment letter from a Canadian firm.
It is one of the best and most valid options for immigration. You can apply for it with a Labor Market Impact Assessment from a Canadian Employer.
Study Visa
There is an option of a study visa for undergraduate or graduate students. If you are a student, you can apply via the official website, but you will be asked to provide an acceptance letter from any of the Canadian Universities.
The Visitor Visa
If you are planning to reside in Canada for a shorter period, this is the most accessible and hassle-free immigration program.
Atlantic Immigration Nominee Program (AIPP)
For multinational students and highly proficient workers, the Atlantic Immigration Nominee Program is the best-designed route.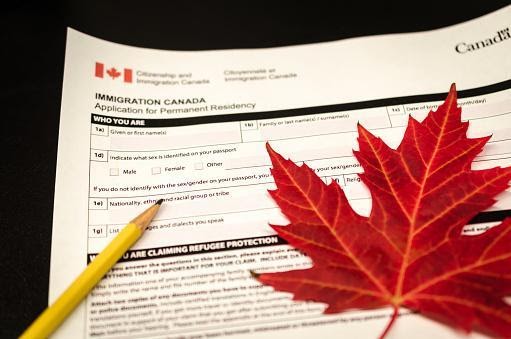 It is recommended to seek professional assistance for smoother immigration proceedings. You can get the best and most authentic help from leading and authorized consultancy services.
Always keep one thing in mind, it is not as easy to settle abroad as it seems. A candidate must possess pre-hand investment options and optimized settlement plans.
Let's dive into the details of each immigration program and choose the easiest one that suits you best. These programs are the popular public choices to get Canadian Permanent Residency Card (The PR card).
Express Entry Program (Express Entry Without Job Offer)
The Canadian government introduced the Express Entry Program in 2015. Since its introduction, this entry immigration program has become an incredibly established immigration surge. If you want an easy, hassle-free, and fast program, the Express Entry Program is your call.
If you are looking for an immigration program that can be as quick as under six months, Express Entry Program is supposed to be one of Canada's best ways to get a Permanent Residency card (The PR card).
The Immigration Program uses a tool called the Comprehensive Ranking System (CRS) which evaluates the applicant's score based on a point procedure. The base of the whole process is primary elements. It gives scores for age, language, competency, work experience, education, etc.
Immigration Refugee and Citizenship Canada (IRCC) is the one that decides eligibility scores. Those who fulfill the eligibility benchmarks and needed scores are deemed eligible to enter and receive Canada Permanent Residence.
In this immigration program there are three sub-categories:
Experience Class of Canada
Federal Programs of Skilled Workers
Federal Program for Skilled Trades
This Express Entry Program offers full-time jobs for at least one year. Not only that, but applicants also need a certificate of qualification in a trader's occupation.
If you are laboring in Canada for at least one year and are searching for an immigration model, then the Canadian Experience Class (CEC) is for you.
This model is specifically for competent and qualified laborers who are efficiently serving in Canada and long to make trained nominees in Canada.
Provincial Nominee Program (PNP)
If due for any reason, you are inadequate to convene the eligibility criteria of the Express Entry Program, this is the right immigration program for you.
Canada is a country that grants immigration rights to its provinces. Skilled and professional workers are invited to establish employment in demand and trade market provisions.
There are mainly two ways to attain provincial nomination:
Use models that are linked directly to the Canada Express Entry program
Apply Immediately to the province for nomination
The popular immigration programs through the Provincial Nomination Program (PNP) are:
Alberta Nominee Program for Immigrants
Provincial Program of British Columbia
New Brunswick Provincial Immigration Program
Nova Scotia PNP
Ontario Immigration Nominee Program
Prince Edward Program
Saskatchewan Immigration Program
The Business Investor Program
Being a businessman or a business investor is the simplest strategy to get PR in Canada. This business investor immigration program is not only for business owners but, for business managers.
In this category, there are two sub-categories:
Start-up Visa Immigration Program
Provincial Business Immigration Program
The minimum capital needed is 2,00,000$CAD for it. There are a few Provincial Programs that similarly propose business investor categories:
Ontario Nominee Program of Immigration
Investor Stream of Manitoba Business
Work Permit
Worry not if you have accepted a career call letter from Canada. This work permit is for you, and it is a suitable immigration program to get a permanent residence card (PR Card) in Canada.
The Canadian government is eager to make employers employ the region's citizens. Hence, verifying your eligibility for a job position is the employer's task as well as your own. The applicant can relinquish a requisition for Labor Market Impact Assessment (LMIA) to Job.
Study Visa
Do you know that Canada has a high-quality education system? It is an educational system that offers a substantial curriculum and pragmatic exposure for every discipline. Therefore, Canada is the best option for migration.
First of all, the candidate needs to submit:
Statement of Purpose (SOP)
A Recommendation Letter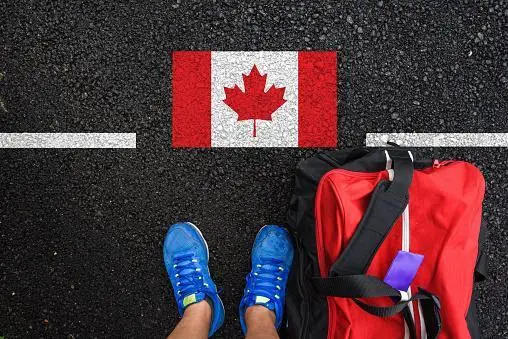 The applicant may also submit essays about interest in the course and degrees. A University should accept the applicant for studies.
After getting admission into the university on the basis of your certifications, the procedure of immigration begins. The prospect can refer only to the Citizenship and Immigration Canada (CIC) website by applying for a study permit there.
Visitor Visa
A quick, easy and temporary way to migrate to Canada and reside there is to apply for a visitor visa. It is one of the best immigration programs for a short period of residence.
You can apply for a visitor's visa online. The visitor visa in Canada is of two main kinds:
Entry for one time
Entry for multiple times
An absolute time of stay allotted in Canada is six months. The good news is that there are no hard and fast rules. Moreover, visitors should be:
In adequate fitness
Having a credible passport
Possessing sufficient monetary resources for expenses
The Atlantic Immigration Pilot Program (AIPP)
The Atlantic Immigration Pilot Program (AIPP) was inaugurated in March 2017 by the Canadian government. The AIPP is an employer-driven pathway that encourages employers to get the right individual. Global graduates and skilled workers are eligible for this immigration program.
In the Atlantic Immigration Pilot Program, there are three sub-categories:
The program of Intermediate Skilled Workers
The program for High-Skilled Workers
The program for International Graduates
Meeting the eligibility criteria, the requisitions for AIPP usually take six months at maximum. After being admitted to one province, the candidates can change their residency province after some time. However, it is advisable to test work viability before shifting to the new region.
Bottom Line
With this information, you can help an immigration agent make the right decision about obtaining permanent residency in Canada. It is better for immigrants to permanently settle for the best and easiest way to get a visa, so they won't have to worry about being rejected.