Introduction
The use of influencer marketing and influencer marketing platforms is growing as an alternative to more conventional types of advertising. With good cause, too. Influencer marketing remains an effective marketing technique for various reasons, including higher brand recognition, promotion of goods and services, higher sales, and more.
Using influencers to promote your business on social media is a tried-and-true method of increasing your company's exposure. This strategy is also known as sponsored content or collaborating with producers.
While there is no foolproof method for implementing this strategy, almost every company may reap its rewards with enough forethought and investigation. Let's examine the best practices for running a successful social media influencer campaign.`
To target a younger demographic that is becoming weary of mass-produced, fake ads, and to increase brand awareness, consider using influencer marketing. Customers are more likely to follow the advice of influencers (61%) than they are to follow the advice of a brand's social media account (38%).
Regardless of your level of expertise in influencer marketing and branded content, you're sure to hear various prices when discussing the value of an influencer's services. Finding the ideal influencer for your company, deciding which platforms you want them to broadcast, and figuring out how much you should pay them may be challenging since there is no universal metric for evaluating influencer marketing success.
What is Influencers' Marketing Pricing for Business?
Simply said, an influencer is a person who can sway the opinions of others. Influencer marketing is a kind of social media advertising in which a business pays a prominent online figure to advocate for the brand's product or service among the figure's fan base.
One of the first examples of influencer marketing was using celebrities to promote a product. On the other hand, in today's digital era, social content producers with specialty following may frequently provide more value to companies than general social media influencers. Many of the followers of these smaller accounts are devoted to their content.
An individual who exercises influence through social media is hence called an influencer. Influencer marketing uses an influential person to advocate for a company's goods or services.
For businesses, the potential for a positive return on investment (ROI) through influencer marketing is a significant selling point. Influencer marketing strategies sometimes yield $18 or more for every dollar invested.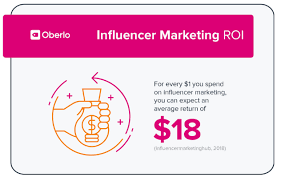 Among the most alluring influencer marketing data are:
Ninety-three percent of marketers use influencers.
An overwhelming majority of marketers (90%) think influencers work.
Over eighty-six percent of advertisers are concentrating on boosting brand recognition.
57% of advertisers plan to increase spending on influencers in 2020.
And eighty percent of customers reported having bought anything because of an influencer's advice. These numbers make it evident that influencer marketing and platforms are crucial to the development and success of any company. It is best to collaborate with a reliable influencer marketing platform. Finding the right influencers, bargaining the correct price per post, and cultivating influencer relationships are common areas of struggle for businesses of all sizes.
Influencer marketing's pricing structure presents one of its most significant challenges. At Informativespace, an influencer marketing platform with a central influencer database, we are often asked how much money to pay influencers.
We've put up a price guide for influencer marketing to assist companies like yours in understanding the various payment structures, pricing methods, and other aspects of working with influencers. We should just get right in.
3 Ways Influencers Get Paid To Influence Followers
The three ways of influencers marketing pricing guide for a business; influencers are compensated by corporations in a variety of ways. Although distinct, each offers its advantages to the influencer and the company. It's essential to consider your brand's needs and the scope of your influencer marketing budget when deciding how to compensate influencers.
This is a popular method of compensation for those in positions of authority. Direct payments to influencers are possible, although those with the most sway usually have staff handle such discussions on their behalf.
Considering influencers in the same light as performers is helpful since these professionals get compensated for the time and effort they put into their work. Managers or talent agencies may negotiate direct per-post compensation for influencers with a large celebrity following or micro-influencers with a high engagement rate.
For instance, YouTube and Instagram star Ryan Kaji may anticipate being contacted by a talent agency.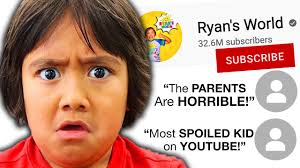 A talent agency is necessary for direct payments from YouTube's 26+ million subscribers.
2. Influencer Marketing Agency Negotiations
Credible influencer marketing businesses collaborate with many different influencers. These firms have access to an extensive network of influencers, but many will only deal with celebrities.
Influencer marketing companies function as intermediaries between influencers and businesses, much as talent agents or managers of influencers. Commissions are a standard part of influencer compensation.
3. Influencer Marketing Platforms Provide a Full Suite Of Services
The use of an influencer marketing platform is another method through which influencers may earn money. Influencer marketing platforms provide influencers and companies a comprehensive set of tools and resources. The complex nature of influencer marketing pricing may be simplified by using data-driven pricing models and an extensive influencer database.
Due to this, influencer marketing networks are appealing. They provide a streamlined strategy for collaborating with influencers, negotiating fees per post, and ensuring maximum ROI based on data from prior influencer initiatives.
Most prices are easy to understand. When an influencer marketing platform matches a company with an influencer, both parties may see the associated costs, a thorough description of the provided goods, and the scheduled publication date.
Influencer Marketing Pricing Models Explained
Whether via an influencer marketing platform or by paying the influencer directly, it's crucial to understand the various payment options available to influencers. It is time to talk about the different price structures for influencers.
What's the big deal here? Okay, so the price tag varies from model to model. Alternatively, the creator may get the product for free in exchange for a sponsored post or mention it in an Instagram post or YouTube video. Come, let us examine this matter at length.
Sponsored Posts (Pay Per Post) Influencers Marketing pricing
In influencer marketing, this is the gold standard of price structures. Also, the easiest to grasp. A company approaches an influencer, the two parties negotiate a one-time fee for the influencer's post, the influencer publishes the post, and the company pays the influencer.
Pay-per-post (PPP) or sponsored articles may seem straightforward at first glance, but the reality is more nuanced. For instance, both the company and the influencer must agree on the content and tone of the post. Additionally, the influencer must maintain integrity in their brand.
This influencer included a personal narrative about how they came to use the sponsored product Hex Performance. This is a perfect example of a sponsored post; Instagram even included the hashtag "#ad" to ensure they weren't breaking any rules.
Payment Per Campaign Influencer Pricing Model
One more common price structure for social media influencers that benefit both the influencers and the companies who engage them to promote goods and services is the performance-based fee. As with sponsored postings, a one-time fee is charged. Instead of being paid per post, you will be paid per campaign.
In most cases, influencers Market pricing guides for a business, and influencers are recruited for many sponsored posts. A small but growing number of influencers are employed as paid brand ambassadors for specific periods.
Takeovers of a company's Instagram or YouTube account by an influential user for a limited period is another kind of influencer marketing that companies might use.
No Monetary Payment Influencer Pricing Model
Another common kind of compensation for those with power in marketing. Non-monetary reward models are preferred by many influencers, especially those just starting or those who have strong brand preferences.
The goods or services provided are exchanged for payment rather than cash. Aspiring social media "nano-influencers" or "micro-influencers" in the beauty industry may get free items from companies in exchange for positive reviews and shares from their followers.
All of the influencers mentioned above marketing price methods are pretty popular and widely used PPC price model involves compensation determined on the total number of clicks a post receives within a specific time frame. Cost-per-acquisition (CPA) pricing structures are transaction-based.
The influencer receives a commission when a consumer makes a purchase after clicking on an influencer's link or using an influencer-provided discount code. Comparable to affiliate marketing. Sed. Pay-per-click (PPC) and cost-per-acquisition (CPA) models are two others (CPA).
Need Help With Influencer Marketing Pricing? Tap Into Informativespace
With Informativespace, collaborating with and compensating influencers is a breeze. We have a sizable database of influential people in various fields and specializations. In addition, our data-driven pricing strategy for influencers guarantees that your company will get the best possible ROI from every single advertisement.
We have the knowledge and experience to guide your company in the right way if you're ready to make the most of your influencer marketing budget and ensure the success of each influencer campaign and show influencers' marketing pricing. Join now to get access to influential people who can help your brand expand.
Outlook
The use of influencer marketing and influencer marketing platforms is growing as an alternative to more conventional types of advertising. This article is about how to influencers marketing Pricing Guide for Businesses. This article explains what marketing influencers are. With the help of an example, explain that the marketing using an influencer used celebrities to promote a product. The 3 Ways Influencers Get Paid To Influence Followers. These three ways are (Direct Payments To influencers Or Talent Agents/Managers. Influencer Marketing Agency Negotiations, . Influencer Marketing Platforms Providing a Full Suite Of Services), etc. This article is beneficial for influencers marketing pricing Guide for a business.