15 Tips For Content Creator
Instagram "influencers" are frequent Instagram users who are content creator have a significant following, a solid online reputation, and the capacity to persuade others. A marketer's definition of an influencer is someone who can sway the opinions of prospective customers. An Instagram influencer has a large following and a high interaction rate with those followers.
Because of their credibility and reliability, they are able to convince others to acquire their products As a result of their participation in social media, a particular market is affected. Many businesses now collaborate with popular Instagram users to increase brand awareness and sales via the photo-sharing app. Because consumers put more faith in influencers than in companies, influencer marketing is rising. It's less challenging than ever to become a famous Instagram user. Top businesses are increasing their social media marketing spending, with Instagram at the forefront of the trend. Here are some hard truths about being an Instagram influencer in 2022.
There is an anticipated six-billion-dollar increase in Instagram's yearly advertising income over the following year, bringing the total to about forty billion dollars in 2023. As long as Instagram maintains its wide array of visually appealing material, users will likely continue to flock to the service in droves.
In the wake of the popularity of TikTok, Instagram Reels has become more popular. It is estimated that the typical Instagram user spends 30 minutes per day using the app, which doesn't include time spent watching Reels. That's the equivalent of spending seven and a half days every year scrolling through Instagram photos and videos. Take that number, multiply it by the world's user base of over 2 billion, and you have a lot of time to fight for.
Tips for Prepping Your Account to Become a Successful Instagram Influencer
Whether you're just starting on Instagram and looking for some advice, or you've already got a sizable following. You are looking to expand your reach, and the following are some of the best practices that can help you grow your Instagram impact.
If you learn and follow all these tips in this article, you have become a successful Instagram influencer.
Tip # 1 Choose Your Ideal Audience
To become successful as an Instagram influencer, one of the first things you need to do is choose who you want to reach. You probably already know the general topic or genre of the material you want to create; all that remains is to select your intended audience.
Think about where they hang out online, what media they regularly consume, and how old they are as a group. It would help if you also thought about your ideal superfan and what they like most about your page.
From there, you can focus on expanding your reach and retaining your current audience by producing content specifically for them.
Tip # 2 Make a Creator or Business Profile
Instagram is now the most successful social media tool for influential people. Half of Instagram's more than 2 billion monthly users check out Stories daily.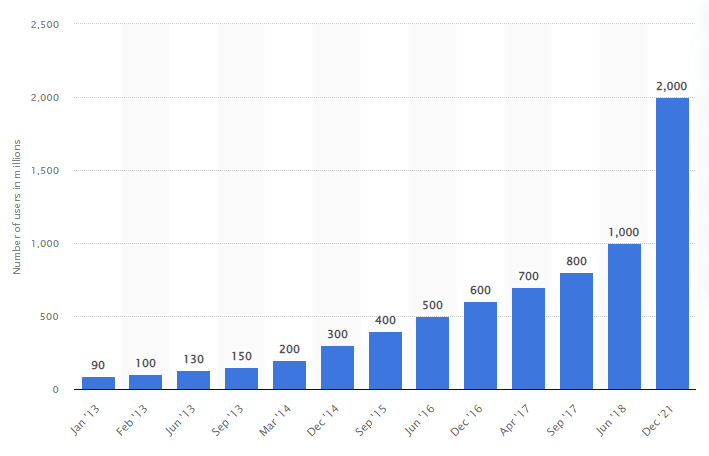 More than ninety percent of Instagram users in 2021 followed a business account. One approach is to split your social media presence into a creator account and a personal statement. In this approach, you may maintain your professional page focused on brand partnerships and future collaborations while using a separate account to share personal anecdotes.
Followers will have no trouble finding both accounts if you use a consistent username and profile image on Instagram, but promotional efforts are best directed to your creator account. As you'll see in the following hint, many Instagram influencers include cross-posting links in their biographies.
Tip # 3 Have a Compelling Bio
While providing every detail about yourself in your Instagram bio is tempting, the most influential users keep things brief while still promoting their companies and other social profiles.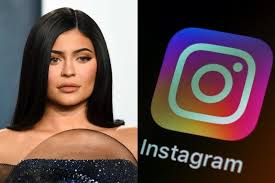 A brief bio is preferable to a wall of words, especially on sites like Instagram and TikTok, where the audience quickly absorbs the material.
Tip # 4 Have a Profile Picture That Represents You
This is a simple yet crucial question. One of the first things people who engage with your content will notice is your profile image. Don't discount it since it becomes a part of your influencer brand.
Given that their individuality is a key to their success, most influential people choose photos of themselves as their profile photographs. Be deliberate in your choice of profile photo since using the same one for extended periods can improve brand awareness.
Tip # 5 Define Your Feed Aesthetic
Maintaining a consistent look across your posts (and corresponding profile images) is also recommended. This includes providing a cohesive aesthetic for your Instagram account, including writing a catchy bio.
This is something that travels influencers like @danielkordan excel at.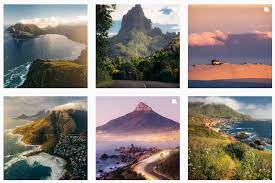 It is not hard to see a uniform style in these updates. Doing so makes it easier for your Instagram followers to identify posts from your account.
Because of this, he now has over 1.2 million subscribers to his channel. He has a lot of interaction, which is essential for getting additional followers and paid advertising.
Tip # 6 Find Your Niche to Become a successful Instagram Influencer
The success of your brand, in terms of both popularity and financial opportunities, depends on your ability to successfully target a specific market. A well-defined niche will significantly enhance your interaction rates and new followers on Instagram, which is one of the most important metrics you can track.
An excellent illustration of the fashion and beauty niche from @dailykongfidence.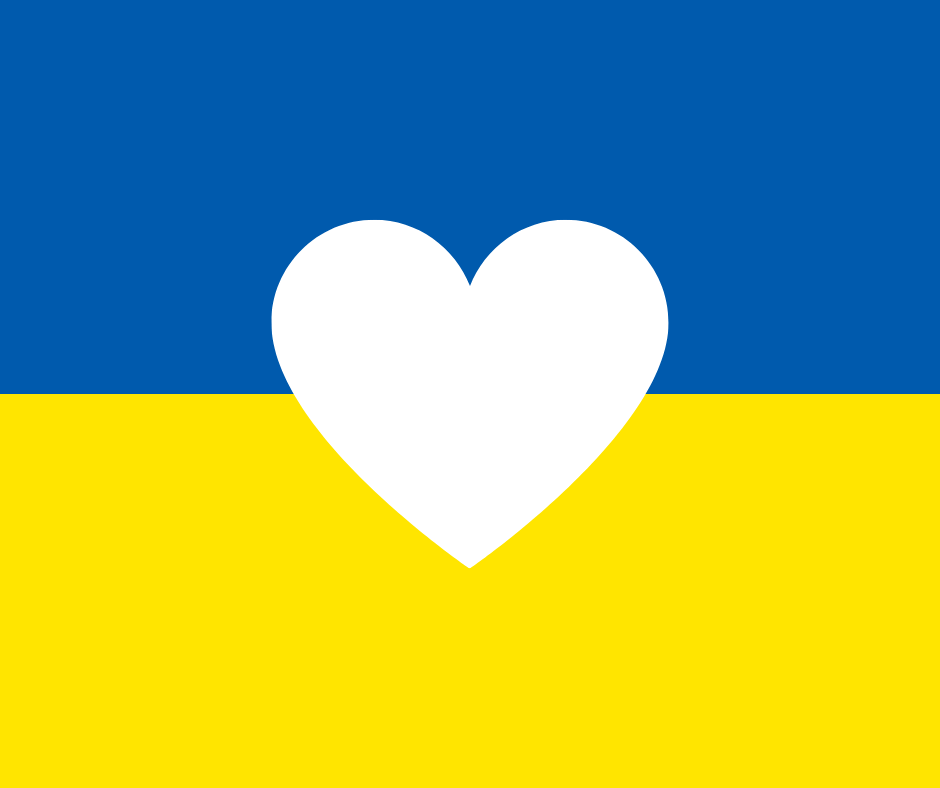 Christine Kong went from a micro-influencer with a few thousand followers to a macro-influencer with more than 115,000.

Promoting yourself for money requires you to be loyal to your specialty. Businesses need assurance that an influencer's audience will respond positively to their message. Finding and maintaining a specific audience is essential for every content developer.
Tip # 7 Listen to your audience
The erosion of consumers' faith in commercial institutions prompts a mental shift away from conventional advertising. More and more individuals are ditching cable and turning to streaming services like Spotify to get their media fixed.
Consumers are no longer interested in suggestions or complex sales from stores. They want advice from their peers on what to purchase, where to go, and what to eat. As a result, influential people might take advantage of new situations.
Instagram Influencers have been used by businesses due to these shifts in consumer behavior. Through COVID-19, partnerships with influencers to promote companies have proven to be very profitable, contributing to the growth of the creative economy. Influencer marketing is seen as effective, if not more so, than more conventional methods by over 90% of marketers.
Tip # 8 Consistency Is Key
Consistency in posting is crucial on any social media site. You want your Instagram posts to appear often in your followers' feeds. You may learn more about your audience and test out different posting times with the help of analytics programs like Instagram Insights. As a result, you may plan to publish at the most productive times.
For instance, if you're an influential person in the food industry, it's unlikely that you're dining at home every night. You may have fodder for future social media postings if you picture any shareable meals while you eat them. Schedule as much as seven days' worth of updates at once!
Instagram star @itslivb, who promotes vegan-friendly recipes, is reliable in her consistency.
All of those updates are separated by a full day. But even the most seasoned influencers may fall short with a narrow message, as seen by the canine example.
Take a selfie with your pet if sharing a specialized shot isn't possible at the moment. Adding your unique spin to your material is an excellent approach to getting followers and making an impact on social media. Ensure that you have an ideal publishing schedule and that your material is interesting.
Tip # 9 Create Quality Content
For aspiring influencers on any social media platform, this is crucial. You won't attract many new followers if the quality of your posts is subpar. Having more people interact with your material is a significant indicator of your impact on Instagram, which is only possible with better content. To become proficient at making high-quality Instagram posts, you need time and practice, just like any other ability.
The following post from @livelikeitsthewknd perfectly illustrates the excellent level at which they are capable.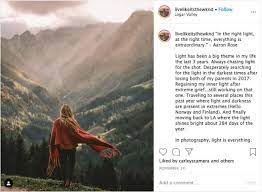 These breathtaking images might have been published in National Geographic. You'll gain greater exposure in people's Instagram feeds if they share and comment on a post like this. The right content strategy may attract thousands of new fans and potential partnerships with other brands.
Tip # 10 Share Your Stories
About 90% of Instagram users regularly view videos on the platform. Instagram Stories and Reels are a terrific way to augment your regular content and gain a following, but they might seem difficult at first.
Most Instagram users now see Stories daily, proving the feature's importance to the community. Since Instagram's algorithm for showing Stories differs from regular posts, this may be a fantastic strategy to get more people to check out your account.
Instagram Stories take the form of a slideshow and may include either still images or short videos. Since this material may be accessed for a whole day, publishing often helps keep you in front of your target demographic.
Brand cooperation through Instagram Stories has also been successful, making the feature a popular focal point for company accounts. Surveyed Instagram users overwhelmingly (58%) cited increased brand recognition as a direct result of using Instagram Stories.
Tip # 11 Diversify with Instagram Reels
Reels are another fantastic tool for expanding your Instagram following and visibility. These short films, which take inspiration from TikTok, tend to have a lot of viewers and may thus help you get more Instagram followers.
Reels are an excellent approach if you're looking to expand the content pillars of your marketing strategy and close more transactions with influential brands. An alternative Instagram algorithm gives reels a higher chance of being featured on the Explore tab, making them more visible to users.
Self-featured reels let you engage with your audience more intimately by letting them see and hear you speak. Personality and likeability are essential for influential influencers and your other content pillars.
Tip # 12 Treat Your Instagram Account Like It's a Business
As a new Instagram influencer, it's easy to forget that you're managing a company. Suppose you want to generate money as an influencer. In that case, you need to be professional, even if it doesn't seem like it, while you're having fun developing and distributing material on social media.
The ability to switch between a personable and professional demeanor is a must. To get sponsorship, you need to network with other companies. Thus you should always present yourself professionally.
Many well-known figures on the internet have gotten into trouble by failing to maintain an appropriate level of professionalism. This might damage your connection with your sponsors and prevent you from receiving their support in the future. If an Instagram influencer has a history of posting material that brands find offensive, they may be hesitant to work with them.
Tip # 13 Take Advantage of Analytics Tools
As was previously said, analytics tools like Instagram Insights may be handy when thinking about what to post next. Metrics can tell you when to publish and what kinds of content your followers engage with the most.
Instagram Insights is a valuable tool for discovering what material, when to publish and what hashtags get the most engagement (along with many other stats and metrics).
It's possible, for instance, that you'll get more views on your Reels and videos than on still photographs. That doesn't mean you have to give up sharing images, but it might motivate you to start sharing more videos.
Tip # 14 Utilize Instagram Captions and Hashtags
Better SEO and discoverability may be achieved with the help of the strategic use of hashtags and engaging descriptions. Careful planning is required before using these strategies, though, lest your interaction becomes spammy or you attract followers who aren't interested in your content.
You may make your Instagram posts more discoverable by using hashtags to categorize them with related material. The Instagram algorithm relies on captions to tag posts, so it's essential to choose descriptive ones.
Incorporating the use of hashtags and captions into your routine will boost your profile's discoverability and user interaction. It's not much more work on your part, maybe an additional minute or two for every post, and it's well worth it.
Tip # 15 Focus on Meaningful Engagement
When your Instagram profile becomes more popular, more people will respond to your posts. It's a positive indicator that you're getting famous, even if it is a little overwhelming at first and includes some false followers.
Your future success will depend on how you react to such critiques. Maintaining a steady stream of your intended audience depends on keeping their interest. As such, it is necessary to respond to them.
Take this fantastic illustration from @healthymoodsf.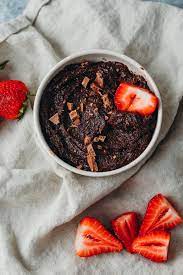 If you pay attention, you'll see that she is not only responding to your remark with an emoji. She has a genuine interest in her audience. There should be a response as soon as feasible, even if it's only a few words.
Because of this, she now has over 150,000 followers, taking her popularity to the next level. Including strategies to increase engagement can help you maintain your Instagram influence in 2022.
Growing & Maintaining Your Influence
Don't let your regular material slip as you begin to get traction and secure sponsorship opportunities. Brand posts are a terrific way to monetize your Instagram followers, but it's essential to keep your content strategy and target demographic in mind.
Maintain a consistent schedule of high-caliber updates interspersed with promotional messages you believe will resonate with your audience. You might lose your hard-won audience if your page suddenly becomes inundated with advertisements and sales pitches.
With these helpful hints in mind, you may increase the size and value of your sponsorship deals by sticking to your goals and concentrating on your development.
Frequently Asked Questions
Below are some frequently asked questions and their solutions for individuals who are interested in becoming an Instagram influencer and making money:
How much do Instagram influencers make?
Depending on their credibility, reach, and marketability, the earnings of influencers may range widely. The general rule of thumb for targeted postings by influencers is $10 per 1,000 followers.
Micro-influencers, individuals with less than 10,000 followers, may earn up to $100 per targeted post using these metrics. Incentives for influencers with up to 100,000 followers range from several hundred to tens of thousands of dollars for each targeted post.
The horizon is infinite for those who can affect a broad audience. Celebrities may reportedly make tens of thousands, hundreds of thousands, or even millions for each sponsored post they make.
Scalefluence is the key to increasing your income if you're an Instagram influencer.
How hard is it to become an Instagram influencer?
Getting to the point where you can make a living as an Instagram influencer is challenging. It takes a long commitment of effort and some good fortune to accomplish.
You can start creating a following that will ideally provide you enough leverage to monetize if you follow the advice in the post and do things like being consistent and picking a marketable niche.
How many followers do you need on IG to be an influencer?
Although the exact quantity depends on your market, having several thousand followers is usually required to make significant money as an influencer.
If you have a specific niche, you are getting a sponsored post opportunity with as few as 2,000 followers. The usual minimum number of followers required for consideration is roughly 10k.
What qualifies you as an Instagram influencer?
Individuals with between one thousand and ten thousand followers are often labeled micro-influencers. A typical influencer has between ten thousand and one hundred thousand followers. Furthermore, some macro-influencers may amass up to a million subscribers. Over and beyond that, we're talking about significant influencers. Boost Your Instagram Presence By Working With Scalefluence.
It would help if you got compensated for the time and work you put into maintaining a high standard of content on Instagram daily. Every kind of influencer would benefit from forming a partnership with Scalefluence. Further advice, industry assistance, and even sponsorship possibilities are all available via Scalefluence.
The use of Scalefluence may lead to financial rewards for your ingenuity. If you're an Instagram influencer, we know the brands and agencies to help you succeed.
Outlook
Instagram "influencers" are frequent Instagram users who have a significant following, a solid online reputation, and the capacity to persuade others. A marketer's definition of an influencer is someone who can sway the opinions of prospective customers. In this article, 15 tips for content creators are available. If you learn and follow all these tips, you have become a successful Instagram influencer.