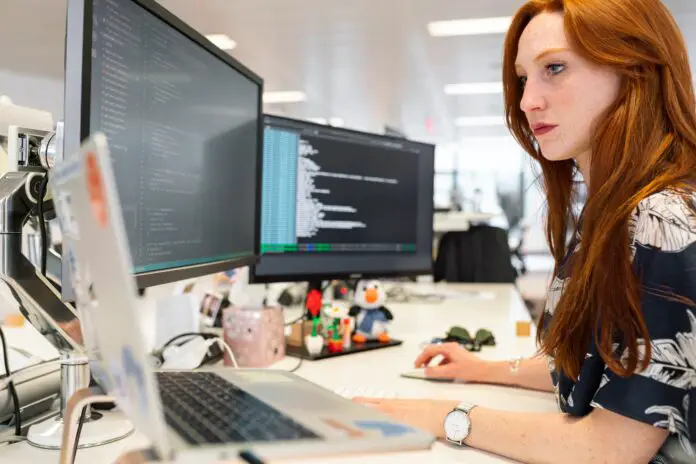 What is React Native developer salary in USA? A shortage of skilled individuals in software development is a significant concern for most firms. As the local market is becoming more limited, more and more companies are turning to the global talent pool for help. As it stands, this method of recruiting is the quickest and most efficient. The question is, how do you locate the proper people to create an enterprise-level React app? How can you find your particular goldfish in this vast talent pool?
From Glassdoor to PayScale, we scoured the market for the most up-to-date information on React Native developer salary in USA, their monthly pay, and hourly rates from throughout the globe.
What is React Native?
The first release of the React framework occurred in 2013. To make the platform easier to maintain and produce more traffic, Facebook developers designed it. Seven years after its release, it has become a huge hit. What's the big deal? It's a measure of quality in software development when a product is popular.
Using a framework like React that is widely used means that you can easily hire a top-notch developer from anywhere around the globe. Its extensive use also allows programmers to use a more comprehensive range of resources, including tutorials and expert guidance from the broader community, speeding up the development process.
Developers in the React ecosystem create and implement user-facing features on websites or mobile apps using either the React JS or React Native platforms.
JavaScript's React JS library is a declarative, fast, and adaptable tool for creating user interfaces. A "component" is a short code that may be used to develop sophisticated user interfaces.
React Native, on the other hand, is a Javascript framework that can be used to create genuine, natively rendered iOS and Android apps.

Reason for High Demand for React Native Developer
We already know React JS is among the most famous ones in the industry since prominent IT organizations are using it to run their operations. React frameworks let firms build scalable and easy-to-maintain systems, which is why they're becoming more popular. It's easy to see how strong demand for React developers translates into high wages.
Average React Native Developer Salary in the US
React Native developers in the USA commonly makes an average yearly salary of $129,059 as of July 15, 2022.
That comes to around $62.05 an hour if you require a basic pay calculator. $2,482 a week or $10,755 per month is what this equates to.
However, even though specific React Native developer salary in USA ranges from $185,000 to $36,500 a year, most are between $105,000 (25th percentile) and $153,000 (75th percentile), with top earners (90th percentile) getting $173,500 yearly in the United States. Income for a React Native ranges widely (up to $48,000 on average), indicating that there may be several prospects for growth and more excellent pay dependent on skill level, location, and years of experience.
The React Native employment market in Rawalpindi, Pakistan, as well as the overall state, is not particularly active at the moment, as seen by the latest job posting activity worldwide. The average yearly pay for a React Native in your region is $129,163, an increase of $104 (or 0%) over the national average of $129,059. React Native wages in the state are the highest in the country.
We examine its database of millions of current jobs advertised locally around the United States to get the most accurate yearly pay range for React Native employment. If you want to get more information about the advantages of react native, click on the following link:
Highest Paying Cities to React Native Jobs
Typical compensation for React Native employment in these ten cities is well above the national average. San Jose, CA, is first, followed by Oakland, CA, and Jackson, WY, in that order. Jackson, WY, has a 19.0 percent advantage over the national average, while San Jose, CA, has a 20.3 percent advantage over the $129,059 average.
For React Native developers, moving to one of these ten places is a great way to increase your salary significantly.
Finally, the average income for these top 10 cities differs just 4% between San Jose, CA, and Norwalk, CT, underscoring the conclusion that there is little room for wage development in these places. Location and compensation should be considered if you're looking for a new job as a React Native developer.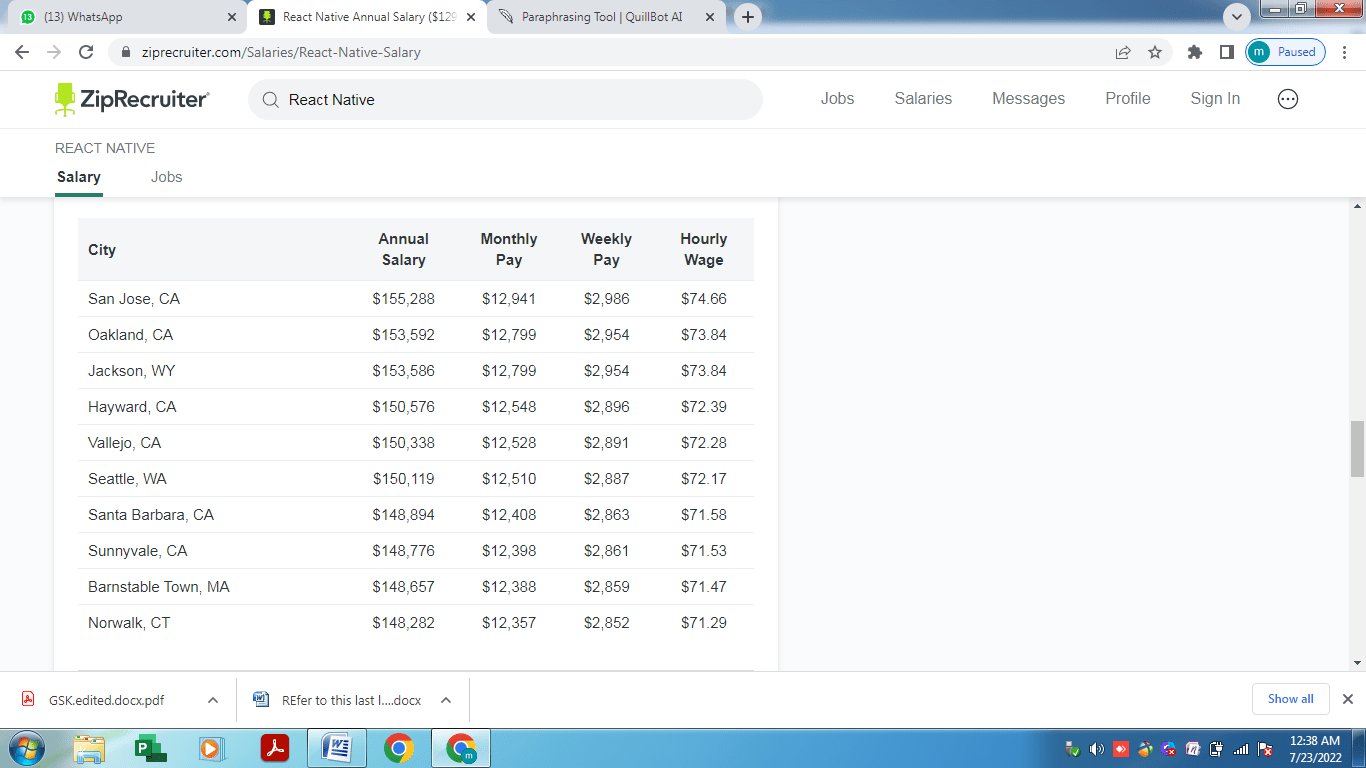 Fig 1 Highest Paying Cities to React Native Jobs in US
Best Paying React Native Jobs
At least five occupations that fall within the React Native professional field pay more yearly than the average wage for this position. Senior React Engineer, Cloud Native Architect, and Senior React JS Developer are examples of these jobs.
React Native developer salary in USA ranges from $129,059 to $21,868; nevertheless, these occupations pay between $5,550 and $21,868 more than the average wage. If you're qualified, working with one of these related React Native positions might result in you earning more money than the typical React Native employee.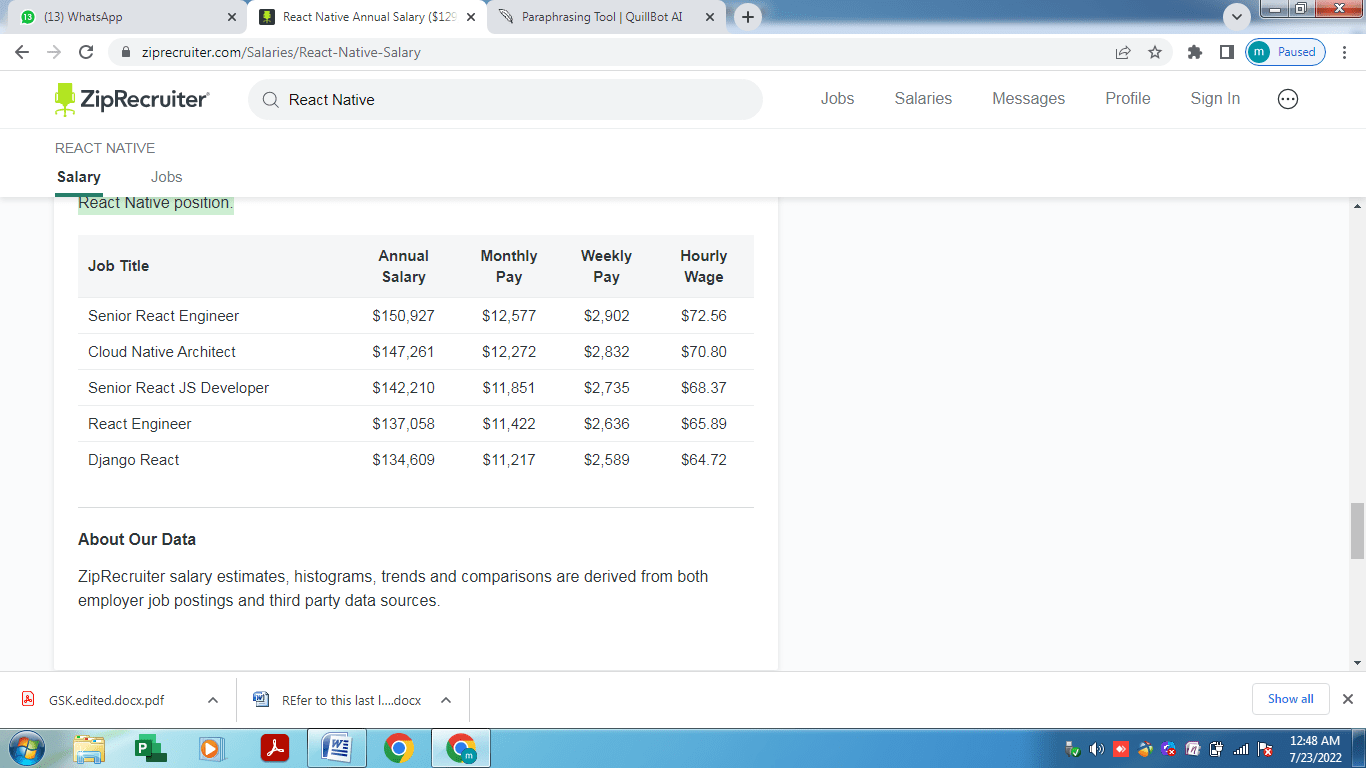 Fig 2 Best Paying React Native Jobs in US
React Native Salary around the Globe
To provide you with the most accurate estimate of how much React.js engineers commonly make in various countries, we've reviewed data from PayScale, ZipRecruiter, Neuvoo, Glassdoor, and more.
Various websites' user-reported annual incomes are summarised in the table below. You'll discover the average estimate for multiple experience levels, from beginner to professional. Consider that the numbers may not be entirely correct. Nevertheless, you'll be able to follow up with the market's happenings.
Fig 3 React Native Salary around the Globe
Outlook
Because React.js is such a popular framework, it will become more challenging to locate developers proficient in it locally. 
According to this, React's popularity is expected to persist for higher React Native developer salary in USA and around the globe. More developers utilizing it means more job vacancies and higher wages for the best React developers, which is crucial for open-source projects like this one. Also, a comprehensive study is also available on the future and trends of react native, just click on the following link: